You can avoid bringing an end to a project by seeking an extension of time – but if contract termination becomes inevitable, then prevent it becoming a long, drawn-out process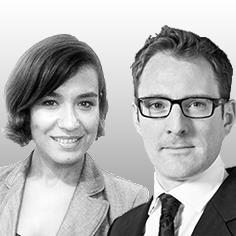 As the effects of the global slump in oil prices are felt in the construction sector, disputes over delayed projects seem to be increasingly heading towards contract terminations, especially in the oil and gas industries. Neither contractors nor clients are adequately managing delay issues, resulting in contract termination and a near certain long and expensive dispute. Below I offer contractors a forensic planner's advice on how to avoid contract termination by seeking an extension of time, and if that fails how to effectively manage a contract termination dispute.
In terms of programming and delay-related issues, contract terminations are usually complicated. Delay-related claims are typically based on actual events. In contrast, contract termination cases involve an examination of what the likely outcome would have been in the absence of termination.
Contractors often face having their contracts terminated for delay either because the clients have rejected their claim for an extension of time or because they never applied for one. The most important thing to do when seeking an extension of time is to make sure the mechanisms of the contract are followed, problems are dealt with in real time, and good records are kept. Contractors must pay special attention to the timing and format of notices and particulars.
Effective extension of time claims require that detailed as-built records are maintained, distributed between the parties, and, if possible, agreed on so that the facts cannot be later disputed. Keeping detailed as-built records can be achieved by maintaining a set of as-built dates in as much detail as possible within the project's programme updates. These records should include a comprehensive set of progress photographs and signed copies of daily site diaries listing any key delay events at the time.
Many delay-related disputes concern differences in opinion regarding the location of the project's critical path. Therefore, extension of time claims need to be based on a credible analysis of the critical path. Only events that are on the critical path should provide entitlement for an extension of time. The programme updates need to demonstrate the effects of the claims being made in order for a contractor to make a credible extension of time claim.
Once the extension of time claims are presented, the contractor should insist on a prompt and detailed response from the client. The contractor is usually permitted to have its entitlements assessed contemporaneously on a prospective basis and the client should not be allowed to "wait and see" what transpires before moving to make an award.
Finally, if the client has suspended payment, the contractor should focus on progressing works along its critical path, even to the detriment of non-critical works, and in accordance with the contract. By maintaining the critical aspects of the programme, the contractor will be in a better position to avoid termination.
Once a contract has been terminated, there are number of things to be considered by contractors.
At the time of termination, contractors should make sure that the programme is fully updated with as-built progress information supported by site photographs, and with an achievable plan to progress the remaining works based on achievable and/or actual levels of resource and progress rates. This information is often central to establishing the reasonableness, or not, of the termination. Given the consequences, as much detail as possible should be put into this effort.
Immediately after the termination contractors should direct their original site teams to organise progress records up to the point of termination to eliminate future misunderstanding of the actual events by the individuals who will work on the eventual dispute. This includes updating and organising correspondence, meeting minutes, progress reports, and programmes. This is important because the life of a dispute can often last way beyond the duration of the actual project, and legal and expert teams would otherwise be forced to inefficiently investigate poorly organised and piecemeal project records.
With clients looking to terminate contracts as a means to end a potentially loss-making project, it is vital for contractors to obtain an extension of time. This is best achieved by maintaining accurate as-built progress records, establishing the project's critical path, insisting that clients respond to their claims diligently, and staying focused on progressing the critical work even in situations of withheld payment. Once it is clear termination is inevitable, contractors need to produce an updated programme with accurate as-built and as-planned information and organise their documents. Hopefully, by following these principles, contractors can avoid or at least be well positioned for a long drawn out and expensive dispute process.
David Falkenstern is a director and Ilke Sahin is a managing consultant at Blackrock PM