EY's Ian Marson offeers advice for construction firms on risk mitigation and resilience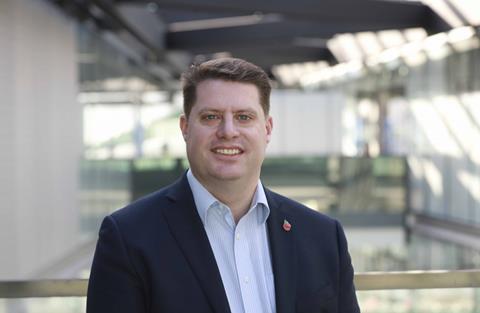 Nearly every company in the UK has been hit hard by coronavirus, impacting the ability to operate and plan. The construction sector is facing site closures while the future pipeline grinds to a halt.
At this stage, the recovery timeline is uncertain, posing a huge challenge for attempts at forward planning. However, there are still actions that businesses can take now to mitigate risk and maintain resilience.
People and society
Ensuring the safety and wellbeing of employees and wider society should be the number one priority for all businesses. While the government has recommended working from home wherever possible, this is obviously not feasible for construction sites. It is crucial to assess the sufficiency of the latest government policies against specific requirements.
Keeping staff safe at work should be one of the business's primary concerns so suspension of site operations, with the exception of safety critical work, would be the right thing to do under the present circumstances. Companies should provide all remaining on-site workers with infection protections, as well as maintain normal health and safety protocols.
Issue regular, transparent communications that reassure employees. There should be a rolling communication plan across the business to keep staff informed, including on staff well-being measures.
Protect business continuity
Most businesses will experience significant disruption to their supply chain and production commitments and shifts in demand. Companies need to keep a trading mindset. Consider what processes can be implemented to monitor real time demand and flex operations accordingly.
Businesses should review terms and conditions on commercial relationships to identify constraints. Stay in contact with suppliers regarding your delivery ability. Put in place mechanisms to assess and monitor risks in the supply chain so that you can adapt quickly.
Develop and test contingency scenarios for workforce, supply chain and footprint to operate under restricted capacity.
Whatever approach you take, it's crucial that businesses keep customers informed of changes to delivery. You may want to review existing marketing plans and make changes where appropriate.
Financial viability
When revenue dries up, cash naturally becomes the centre of concern. The package of support from Government will be critical for many so understanding what is available, and how it can be accessed, should be an absolute priority. With sites closing, immediate redundancies (and the possible loss of employee goodwill) may be avoidable given the Government has announced it will underwrite employee costs.
Companies also need to reduce cash outflow as much as they can, through rapid cost reduction, mothballing operations and taking difficult judgement calls on the largest cash payments due in the coming weeks. Defer non-essential capital expenditure and spending on repair and maintenance, unless required to maintain health and safety.
Seek payment deferrals where permissible, including regular significant costs such as rent, VAT, PAYE, and pension contributions.
Businesses should look beyond their existing stress testing, given that the range of current scenarios are likely to be well beyond anything they have considered before. Boards will need to take a view on short and long-term risks and increase discipline and monitoring around cash. Bringing cash management under central control and a high level of visibility over its daily movement will be critical.
Some companies may consider drawing upon contingency funding and speak to lenders to increase or extend existing credit facilities. But they also need to be prepared for delays in accessing additional funding and for their usual avenues of capital to close. You should consider the attractiveness and long-term implications of any new and alternative forms of finance.
Situation management
At some point in the coming weeks, many businesses will need support from their stakeholders. It's important to know and understand your critical stakeholders and their priorities – these will include commercial partners, financial stakeholders, shareholders, government and tax authorities, regulators and pensions trustees. You should also seek to engage with relevant trade associations, who can represent the whole sector in seeking appropriate support from the Government.
Companies need a targeted engagement plan and a cross-functional crisis management team to address immediate needs and plan for longer term priorities. This will help to prevent a less effective, ad-hoc and reactive approach.
Ensure there is a process in place to stay updated with regulatory changes and ensure compliance with changing guidance.
A framework for business response
COVID-19 is an unfolding event which is bringing uncertainty to every business. The coming weeks and months will be exceptionally tough. But there are actions that can be taken to respond to the volatility and position the building sector for eventual recovery.
Ian Marson is construction leader at EY