Latest delay shines spotlight (again) on who knew what and when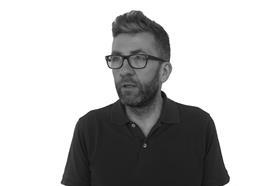 In April this year, the former chief executive of Crossrail, Andrew Wolstenholme, said this: "The programme we put together [for Crossrail] in March 2018 still found a way through to opening in December 2018."
This morning, one of his successors, Mark Wild, said this: "Our latest assessment is that the opening of the central section will not occur in 2020. [Crossrail] will open as soon as practically possible in 2021."
The difference between the two dates is more than two years. It could be close to three years late by the time Crossrail opens. At the moment, it will cost nearly £18.5bn but given this time last year the cost was officially just under £15bn, who knows how much more money it will need.
Crossrail is undoubtedly an epic engineering feat and, once open, people will forget its travails and how much it ended up costing. Only those with long memories remember the problems that bedevilled the Jubliee Line Extension 20 years ago.
It's also a popular thing with the travelling public – anything that cuts journey times is always a good idea. In short, for most people it's not a waste of money or an unloved project – everything the Garden Bridge, for example, was.
No, the problem with Crossrail isn't the line itself, it's what people like Wolstenholme were saying in the run-up to its original opening date of December 2018.
When he left the job last March, Wolstenholme, chief executive for seven years, was lauded for the role he had played in getting the job to the brink of completion. London mayor Sadiq Khan thanked him for his "huge role" in the delivery of the line. His leadership had been "critical to its success to date", added transport secretary Chris Grayling.
Just over 18 months later, those endorsements are worthless.
Last month, Khan, told Building this: "I was told [about the original December 2018 delay] three months in advance of the opening. I thought: 'That can't be right, surely somebody knew before?'"
The collapse of Carillion prompted a parliamentary inquiry into what went wrong. That is now what needs to happen here, given the amount of public money so far ploughed into the job.
What struck MPs on the Carillion inquiry and those watching was the blind optimism of its management when faced with overwhelming evidence to the contrary. Sound familiar?