The construction industry has reason to be optimistic but now is not the time to sit back and celebrate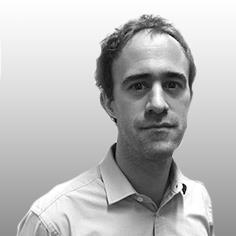 Let's not get carried away. Yes, the England team is heading to Brazil, and yes, increasingly there are signs that the growth in the residential sector is feeding through into commercial work. But now is not the time to start popping champagne corks.
There are, of course, reasons for optimism. For all of the complex economists' models and theories on endogenous or non-endogenous growth, it essentially just comes down to one thing:confidence. Notwithstanding that as I pen this, the US government is just a matter of hours away from a possible default on its debts, the rebound in growth is a function of the lack of major economic shocks to UK businesses in the past 18 months - meaning Keynes' "animal spirits" in the market are steadily on the rise.
It is still vital the industry continues to push for government commitment on major infrastructure
This wider business confidence is now feeding through into the commercial construction market. As our investigation into the sector shows, developers in London are well into their next development cycle, and the evidence is mounting that other cities are catching up. The big question is how long this will take to feed through into a serious increase in activity.
After such a deep and damaging recession this is much to be welcomed. But of course it brings its own risks. Rising materials and labour prices have the potential to put intense pressure on contractors and subcontractors committed to fixed price jobs. And where these firms feel they have been exploited by their customers during the recession, they may exhibit a reciprocal lack of loyalty once the boot is on the other foot. None of which will serve to improve the image of the industry.
Also, the criticism that the economic optimists need to get out of London a bit more is well made. Many parts of the country will take long years to fully recover from a recession that has hugely depleted the stock of SME builders so fundamental to the sector. This is why it is still vital that the industry continues to push for government commitment and greater certainty on major infrastructure, as the RICS does powerfully this week.
With Tuesday's victory at Wembley the 150-year old Football Association, whose built legacy we examine this week, now has a double reason to celebrate.
But for the construction industry there is more hard work to do and the champagne, for the moment, must stay on ice.
Joey Gardiner, assistant editor