Architects have to quantify the impact their work has on communities, says HLM's Philip Watson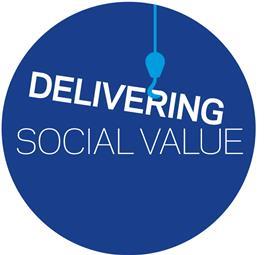 There is a new focus on social value across the construction industry and I am very pleased to see that. It is time that the impact on individuals and communities of our work is recognised and measured. Currently, it is largely developers and contractors who attempt to measure social value in aspects such as apprenticeships, job creation, and localised spending. The impact of design on social value is rarely considered in this way.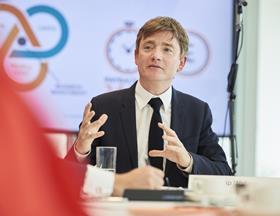 And yet design has a massive part to play in positively impacting people's lives and creating social cohesion. It is time architects and designers woke up to the idea of measuring the impact of what we do so we can prove the value of good design.
Social value is not a new concept. Traditionally sustainability has three core principles: economic, environmental and social. Equal consideration of, and a balance of impacts between, all three principles creates the holistic, and much sought after, sustainable development concept.
The 'people' principle, has always been more ambiguous, and only demonstratable qualitatively
However, as the sustainability concept has evolved, the economic and environmental principles have often taken precedence over the social principle. One possible reason for this is they are quantifiable and therefore can be tangibly demonstrated. The social, or 'people' principle, has always been more ambiguous, and only demonstratable qualitatively.
The creation, identification, quantification and articulation of social value is one way to rebalance the inequality that exists within the sustainability sphere. Social value has many definitions, but a common grounding is the positive impact a change (such as a building) has on a person, a community or society. For HLM Architects, this is about designing and creating places and spaces for people that are inclusive, safe, vibrant and prosperous, meeting their basic human needs and exceeding them.
Ultimately, as architects, we design and create places, spaces and buildings for people and communities. For these to be socially successful as well as technically successful, social value must be embedded and be at the heart of every aspect of the design.
For HLM Architects, creating a design that has social value and people at its heart is evident in our core values and commonplace in our projects. It is what we are about. But how can we measure impact on people and society?
To demonstrate our commitment to people-centred architecture, the Thoughtful Design Toolkit has been created. The suite of three digital tools helps to ensure that emerging projects are meeting a range of stakeholders needs, with a focus on delivering a design that enhances the health and wellbeing of end users. The tools are designed to cover the RIBA stages 0-7, from inception of a project to the completion and post-occupancy.
Our Insight tool is used during RIBA stages 0-2 and focuses on ensuring building user's spatial, environmental and wellbeing preferences are defined into the brief. The Healthcheck tool is used during RIBA stages 2-4 and measures the environmental success of the design against the brief and best practice criteria. The final tool, Impact, is used during RIBA stage 7 to measure the success of design in operation using post-occupancy evaluation techniques.
The Thoughtful Design Toolkit helps us demonstrate how the social value of our projects can be measured, and thus addresses the third principle of sustainability, the social.
Reporting on the social value of a project does not have to be a time-consuming, complex task. Using the Thoughtful Design Toolkit enables us to clearly see the impacts that the environment is having on people. These tools address the economic, environmental and social values of projects showing not only its technical success, but the social success, demonstrating a holistic and thoughtful approach to design.
Philip Watson, director - head of design, HLM
Delivering social value
The Building Awards have introduced a new Delivering Social Value Award to highlight UK projects that have had a social, economic and environmental impact.