Politicians' knee-jerk statements aren't helping this difficult situation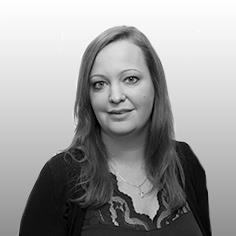 The rising cost of household energy is still dominating national headlines, and the Autumn Statement is now just under three weeks away. The nights until the government will make its decision on whether or not to cut green tariffs on energy bills to bring down the cost of fuel for consumers are not so much drawing as racing in.
As a result, the flurry of high profile names in the industry lobbying government not to cut the tariffs without finding alternative sources of financing has continued to grow.
At the same time, the consequences the industry could suffer from another hiatus in green retrofit work after such cuts have been sharply brought into focus. Carillion chief executive Richard Howson confirmed this week his company will cut up to 1,000 jobs as a result of the lack of a pipeline of work for its energy division, caused by the already faltering Green Deal market.
The alarm in the sector created by politicians' knee-jerk statements on the energy companies' price rises has been increased by the expectation that a decision on cutting the tariffs will be announced in the chancellor's statement on 5 December.
Whatever the outcome of this situation, it has also highlighted a damagingly painful wider truth. The industry is facing a greater threat from a lack of long-term political decision making than at any point in recent years.
Over the last few months, clarity of commitment from politicians of all parties has been lost on green initiatives, lost on energy infrastructure funding, and is in real danger of being lost on transport infrastructure in the form of HS2. And with such lack of consistency from individual parties, the chances of the kind of long-term consensus that is needed to plan and deliver large-scale infrastructure projects, as envisaged by Sir John Armitt in his recent infrastructure review, are virtually nonexistent.
For now, the industry's business leaders are rightly focusing their political efforts on trying to stop a potentially catastrophic move by the government in a few weeks' time. But after the Autumn Statement, the industry should not lift the pressure on Whitehall, but instead keep up its lobbying on a sustained campaign for long-term, cross-party certainty on projects that meet a clear national need.
Ultimately, that is the only way to a climate in which the sector can realise its potential to solve some of the UK's economic and social problems - in energy, infrastructure, and in its financial bottom line.
Now it's over to you …
You may by now have noticed that this week's leader page in the magazine has moved. It's now part of a new Agenda section in the centre of the magazine, sitting alongside thought provoking pieces from our industry contributors and comments from you, our readers.
This follows changes Building has made to its website to bring you more comment from top industry experts as well as from our own award-winning journalists. With the industry itself undergoing a period of change - a return to optimism in the market, combined with a need to innovate working practices to meet client demands and a new economic reality - we believe that it is more important than ever for the industry to be able to openly share its ideas. Building is - as it has been since our launch 170 years ago - a platform for you to do that.
To comment on any of the articles, or to let us know your views on our coverage, just visit building.co.uk or write to us at our usual address. We hope to hear from you soon.
Sarah Richardson, editor