We need to make structures more efficient, do more with less and respond to the climate and biodiversity emergency, argues Robert Bird Group's Paulo Silva
POSITIVE THINKING SERIES
Like many businesses in our industry, covid-19 has had a profound effect on how Robert Bird Group operates and our response to it could be structured in three distinct phases.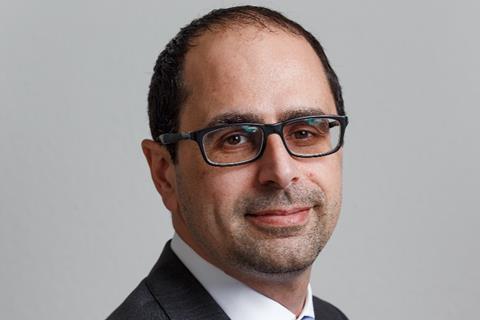 Our initial response involved making sure our staff were safe and maintaining business continuity. Digital collaboration tools and workflows were indispensable, and our overall productivity has been unchanged, albeit individual productivity was very dependent on task, role, and leadership effectiveness.
The creative environment of workshops where we bounce ideas around on a whiteboard have been the hardest to replicate. Social and cultural engagement have also both negatively impacted, with a degrading effect on morale, training, mentoring and work-life balance.
We currently design buildings for utilisations that bear little relation to actual in-service uses
We are aware that some of our staff have been directly impacted by covid-19 and that there have also been struggles for others in terms of straining to balance childcare, work and family life. But there is also a cohort who have enjoyed their time working from home and who do not want to come back to the office.
Thus, the second and current phase of our response looking at our office for the future. We have re-opened our office to a limited number of socially distanced staff, and have re-engaged contractors that had been previously stood down. We have accepted that old ways of working with all staff in from 9 to 5pm every day is no more. We see hybrid forms of working as the new norm, with the office as a destination for core work, workshops, meetings, and socialising. The emphasis on the latter is important.
The third phase of our response is focused on coming up with better engineering ideas. The most powerful lesson from this crisis is environmental. Our dysfunctional relationship with nature and invasion of forests and wild landscapes – coupled with industrialised farming methods - has led to species living in ever-closer quarters to each other and to humans. This ecological disruption and loss of wildlife increases infectious disease and pandemic outbreaks, as evidenced most recently by the likes of Ebola and covid-19.
Consequently, Robert Bird has taken the decision to double-down on its efforts to engineer more sustainable buildings and infrastructure. There are immediately obvious opportunities in material choices and efficiencies, re-cycling and circular economy principles. But perhaps the most obvious low-hanging fruit would be for us to take a wholesale look at the structural loadings that we use in building designs. The ideas and technology exist to support better understanding of how spaces are used, so we should be using this opportunity to re-assess our ideas about standard loading more comprehensively.
We currently design buildings for utilisations that bear little relation to actual in-service uses. Thus, the work of Meicon – Minimising Energy in Construction – is an opportunity for engineers to not waste a crisis. We need to make our structures more efficient, do more with less, and make good on our promises as professionals who signed-up to structural engineers declaration on climate and biodiversity.
Robert Bird is investing its time, money and intellectual effort to drive engagement with the issues that covid-19 brought to the fore. From small marginal gains and game-changing moon shots, we believe that our industry has the potential to profoundly improve on our relationship with on the environment, which is the silver lining that we all need to see.
Paulo Silva, Director, Robert Bird Group