Recent events demonstrate that Manchester has the clout to match the economic pull of London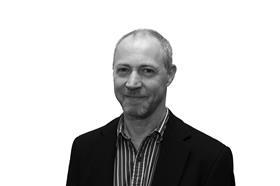 Last month Mana, an Ancoats restaurant, won Manchester's first Michelin star for 40 years. And in November, the Stock Exchange Hotel opens. Bankrolled by former footballers Gary Neville and Ryan Giggs, this luxury hotel is a sophisticated and mature offer that breaks away from the current preference for faded grandeur or contemporary accommodation. These two events demonstrate that Manchester does have the clout to match the economic and social pull of London, and for some corrected a sense that Manchester is looked down upon because of where it is.
According to Manchester council, Brexit has already driven construction costs in the city up by 15%
This is the culmination of a long development boom which ironically was kick-started by the IRA bomb of 1996 that devastated the Arndale Centre. The commercial and retail expansion in turn spawned an insatiable, city centre demand for flats from young people who wanted to enjoy the shiny new offices, restaurants and shops. Now many of those young people are starting families and are looking for houses on the city fringe, fuelling a house price boom.
And the construction boom goes on: according to the Office for National Statistics, construction output in the North-west was running at 10 times the national average in the last year, making it one of the busiest areas in Europe. Naturally, construction has done well out of it, with all the tier 1 contractors working somewhere in the city.
Invariably there are downsides to all this activity. Property prices may be much less than London but are still out of reach of many people. The region has a surfeit of places such as Stockport, Bolton and Altrincham that have been bypassed by the boom.
There are too many developers driving the bottom line right down, with local contractors cutting their margins so their bids match. The result is several local firms including Forrest, Pochin's and more recently Marcus Worthington going under. Responsible clients struggle to find good contractors and when a contractor goes bust on one of their jobs, they either have the challenge of finding another to pick up the pieces or completing it themselves. Local developer Bruntwood has had to step in four times to finish off jobs and John Marland, its director of building and construction, reckons the firm could do with a dedicated team to finish off problem jobs.
There are bigger, macroeconomic risks too. In Manchester the three universities are key clients – the University of Manchester is investing £1bn over 10 years on realising its campus masterplan alone. A downturn in student numbers or a change to the student fee regime could have big implications for this investment.
A lot is riding on HS2, which under Boris Johnson is looking less likely, and then there are the risks posed by Brexit. According to Manchester council, Brexit has already driven construction costs in the city up by 15% because of the post-referendum devaluation of the pound and increase in material prices.
On the positive side, the city now has its own mayor combined with a strategic authority, the Greater Manchester Combined Authority, which is investing £440m in the construction of 6,000 homes across the region and has aspirations to help deliver 201,000 homes by 2037. The authority places an emphasis on responsible procurement, quality and social value that should help the city stand in good stead for the long term.
Thomas Lane, group technical editor, Building