Framework suppliers have an important role to play with showing security of work, writes Pagabo's Simon Toplass

As soon as lockdown happened, we created a focussed strategy. The first part of that strategy was communication and our plan was to have as much 'face to face contact' and telephone contact with our eco system as possible. As well as an increase in communications, in order to understand their challenges and concerns, we also launched new webinars. One of those is PUBS – or Pagabo Update on Business Strategy. This is a fortnightly webinar which our contractor and consultant ecosystem can link into to share and inform on a whole range of topics.
We also responded to the release of the government's Procurement Policy Note 1/20: Responding to COVID-19. Our initiative was to offer our framework agreements rebate free where extreme urgency was required. We had a number of requests to this initiative and a notable one was some emergency works on a crematorium. Not only were we able to act promptly to the client but waived the framework fee which helped both client and contractor in moving this emergency project forward quickly.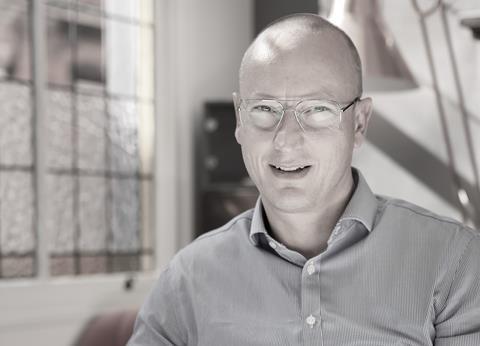 As well as communicating with our partners, we have been keeping close to our public sector clients to understand their challenges and constraints at a time when their attention has been taken up with responding quickly to their communities. Our discussions with clients are really meaningful. We know that clients will come back strongly from this and that development will be stimulated.
We know from Build UK statistics that while contracts awarded since lockdown have fallen, the value of the contracts has increased. Meaning, there are fewer but larger jobs currently being awarded. And we read in a survey by Building magazine that 43% of respondents expect works to restart on site within weeks, and 65% are confident about the future of their business – which is really encouraging.
When looking to present day supply chains and supply of products, we've been extremely heartened to see, in a recent successful procurement through our framework, five strong bids returned with four within the budget envelope. It goes to show that framework providers who really understand their partners understand the need that a project is tendered properly – even in these uncertain times. It's vital to get the required bids. If it had gone independently through OJEU, it would not have had the interest – but we are there to help with this process.
For some organisations, though, there may not be bid opportunities just yet, we are listening to clients and understanding which projects they are looking to activate and when. We are sharing that information with our partners, where and when we can, - to instil confidence and help them plan for the recovery phase and beyond.
As a backdrop to that to all of this, we are seeing a tremendous amount of client access agreements coming through, which is really encouraging. Despite the current challenges, we can see clients signing up and activating services from the design and early stages. There has been no real waning in the design side of things – which is both positive and hugely interesting in the current circumstances.
We can see clients progressing – and even accelerating – the design phase. Clients want to be prepared and get their design discussions progressed, ready for when projects begin again. This early work is buoyant because clients are making use of the time to progress the design elements.
Our partners are also telling us that while productivity may be lower, it is giving them an opportunity to look at their long-term strategy. They say that a strong strategy will help them through this recovery phase.
We have also stepped up our training offer. Over the coming weeks, we have more initiatives and support practices in place for our eco system. Post lockdown, we launched an NEC4 training programme, run by our very own Dr Stuart Kings, a drafter for the NEC and an expert in the field.
The ten-part online course equips people with the skills to be able to manage a project under an NEC4 contract, with particular focus on the role and importance of a project manager under an NEC4 engineering and construction contract. The course proved to be really popular across our entire ecosystem – clients, consultants and contractors. We will be activating other events too – how to get the best from the frameworks we operate and understanding how to achieve success.
Another key element here is wellbeing. Not only are we pressing ahead with the launch of Moodbeam, a wearable which allows the user to measure their mood on site, we are also taking mental health of our supply chain and partners very seriously – so much so that we have already activated trials of Moodbeam on site with two of our contractors. The information obtained from the device will allow site managers to assess mental health and understand the general wellbeing of their workforce – and then, most importantly, put measures in place to anticipate any problems their staff may have.
This will be ever more necessary over the coming weeks and months and we are hoping to roll out Moodbeam even further. Just 12 weeks ago, individuals had stable jobs, flexibility in their work and opportunities – but of course this has changed. People's mental health is likely to deteriorate, and we need to talk to them a lot more and we need to listen and understand and even adapt our practices to go even further to support them.
We are finding out more and more now from our eco system that health and wellbeing in the built environment is critical. We need to be getting ready for a different kind of workforce and operating in a different space. Allowing people to work within a good working environment is absolutely crucial and Pagabo takes that very seriously.
Simon Toplass is chief executive at Pagabo