Keeping control and engagement with all stakeholders is not just sensible but vital in any project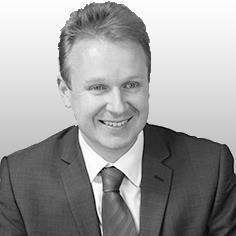 Earlier this month, I had the pleasure of restarting one of our healthcare projects. This particular project almost got off the ground a few years ago, but had (politely) been a little too ambitious within its funding envelope. Something we can all relate to. This was encouraging for a number of reasons, not least because in this post-Brexit era of indecisiveness, some healthcare projects are moving forward again.
To get things going on a sound footing, I asked for a launch workshop, a standard half day where the enthusiastic new project team gets to meet the battle-weary users. As the diligent PM, I sat down with our client to agree the proposed attendance – the usual affair, a couple of members of the design team, a few key users, perhaps the maintenance chap if we were lucky. Or so I thought. After half an hour, I'd negotiated them down to 16 people. That's a lot of coffee and biscuits.
I reflected afterwards and realised that this was at least the third time something similar has happened to me this year, in a similar environment. What should have been a fairly concise, focused and productive project meeting, ended up as an over-wieldy, hot-air generating committee. If you're lucky, you'll get the three or four vocal individuals you want, but inevitably they are flanked with those who think that if they talk loudly they will get their own agendas addressed. And that many opinions and fingers in the pie is, in project management terms, just anarchy.
So why does this happen? Keeping control and engagement with all stakeholders is not just sensible but vital in any project and large, complex healthcare projects will always have a myriad of interested parties. It is not unusual to need to consult with a wide range of clinical staff, operational managers, estates teams, senior execs and (particularly) patient groups – almost all of whom have day jobs focused on the real business of making people better. The interface with the project team needs to be controlled, as does the structure and ability of the organisation to be able to receive it, but using project meetings to undertake all internal communications, and sometimes score-settling, is never going to work.
Clear internal project sponsorship is essential, and requires professional skill to understand the project within its business or operational context. Well-organised, dedicated work streams with broad representation are a great way of capturing and disseminating information iteratively as your project evolves, and allow an appropriate filter from the users to the project team.
Above all, having a sound governance structure is crucial – one that is not just a reporting forum, but actually empowers the sponsor and project director to deliver the project's benefits, yet also holds them to account for performance. Too often I see a tendency towards a little bit of slopey-shoulders in areas of our health service, and perhaps a view that if enough people are involved, then blame can never be attributed if it goes wrong. But this is a self-fulfilling prophesy in itself – if you have too many people sat around a table trying to run a project by committee, it will almost invariably go wrong.
Leadership in a complex, political and emotional environment like the health service is challenging and needs people to both step up, and to be supported to do so. However, if a project is established soundly, with realistic objectives and strong leadership, it should be about praising all the participants for their contribution and for the outcome, not just a way of absolving blame and responsibility. That way I can get the right stakeholders at my meetings, and leave many more to get on with their day job.
Mark Halstead is director of programme & project management at Essentia, the consultancy arm of Guy's and St Thomas's NHS Foundation Trust