Two years on from the Grenfell Tower fire, there is still anger at the lack of progress from the industry and goverment to change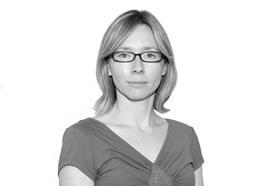 Today marks the second anniversary of the Grenfell Tower fire, which killed 72 people. And while the planned commemorations will underline that such a disaster must never happen again, the bereaved and the survivors are angry at the lack of action to prevent future catastrophic failures of buildings in the UK. Ministers faced their fury at a commemorative event this week and were asked: "Does it take another Grenfell?"
Anger is understandable. Progress in the two years since the fire has been painfully slow. The conclusions from the first phase of Martin Moore-Bick's public inquiry, which looked into what exactly happened on the night of the fire, have been pushed back to October. The knock-on effect is that the hearings for phase two – which is concerned with culpability for the fire – have been delayed until March next year. The Met Police has said that although potential suspects have been identified for corporate manslaughter and gross negligence manslaughter offences, charges are not possible until this crucial phase two is complete in 2021. It must be an unbearable wait for all those involved.
People in housing of all tenures and heights are living in fear that their building could be next to go up in flames
Next week: Read Building for the latest insights from Building Live Club's Hackitt consultation debate
Many more people will be affected by the snail's pace of the building safety programme affecting 450 buildings that were declared unsafe because of their cladding in the months following the fire. Work to reclad most of the 150 social housing towers has at least now started, but the majority of the privately owned blocks are still untouched. Very late in the day, the government last month offered up £200m to get things moving, although many doubt the sum is enough to cover the full costs.
And for those who have been calling for changes to regulations, the only significant change has been a ban on combustible materials in the external wall. There is also a plan – but nothing certain – to scale back desktop studies, much criticised for letting through designs without thoroughly testing them for fire safety. But in terms of the crucial review of fire safety guidance, known as Approved Document B, that has not even begun.
Then in the early hours of Monday morning a fire took hold of a six-storey block of flats, this time on a Bellway scheme in Barking. At the time of writing, the cause had not been confirmed but it has been reported that a resident's barbecue started a fire on a wood-panelled balcony which then spread to others, destroying 20 flats. Thankfully there were no fatalities, although London mayor Sadiq Khan – who has called for a full investigation into the "shocking" incident – said there easily could have been.
The reality is that the Barking scheme is not unusual. Since 2010 the London Design Guide has required all dwellings to be provided with a minimum of 5m2 of outdoor space. Timber is a popular choice for balconies as it is attractive and sustainable. The problem is that this approach now blatantly does not comply with the new combustibles ban. The public may have felt reassured that the ban affects all new developments but this latest fire highlights that we have a potentially serious legacy issue – and who is going to sort it out? And who will pay?
One thing is clear: it is no longer acceptable for the government or the industry to sit on their hands when the lives of residents could be in danger. People in housing of all tenures and heights are living in fear that their building could be next to go up in flames. They blame a construction industry with no morals or accountability and a government with no inclination to spend money on good-quality housing.
The fact that the long-awaited consultation on the Hackitt report launched last week will not have impressed the general public. If noticed at all, it will be viewed as just another document that had to be released before 14 June, another bureaucratic part in an interminable process that seems to lead nowhere. Well, actually these 200 or so pages are important, and for the industry at least they represent a key step in bringing about change. Essentially the consultation outlines root and branch reform, setting out how the new safety regulator will work and putting very heavy responsibilities on duty holders, following the example of CDM regs, with a client, principal designer and principle contractor. And to ram those duties home, there will be criminal offences for those who fall short of expectations.
The consultation goes further than Hackitt in some important areas, such as including buildings over six storeys when she had said the rules need only apply to those over 10. The consultation document also asks if non-residential but high-risk buildings such as schools and hospitals should be within the new regulations. The expectation is clearly that many more buildings will be brought under the new rules, and it's interesting to hear from some working on commercial office buildings – not the current target of the reforms – that they are already taking Hackitt on board in order to future-proof their projects.
The nature of a consultation means all the details are not nailed down at this stage, and the document raises many practical questions about implementation. You have until the end of July to put in your two pennies' worth. Be sure of this, though: while change has been far too slow, it is definitely coming.
Chloë McCulloch, editor, Building