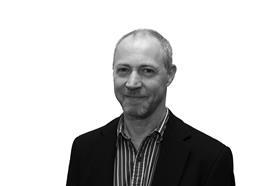 For many, the Hackitt report has turned out to be a something of a disappointment. Many industry organisations expected it to tackle perceived failings in the Building Regulations; the RIBA wanted a ban on combustible cladding, two means of escape and compulsory sprinklers on high-rise residential buildings. Others saw it as an opportunity to right long-standing grievances – for example, private approved inspectors wanted the same powers as local authority building control and for the latter to be subject to the same set of professional regulations.
Instead, Hackitt has produced a high-level report that dismissed these concerns as symptoms of a wider malaise that could only be tackled from first principles.
It proposes a new, overarching regulatory framework that aims to clearly define the roles and responsibilities of those designing, building and maintaining multiple-occupancy residential buildings higher than 10 storeys. Those people would be governed by a new super regulator, the Joint Competent Authority (JCA), which combines the expertise of building control, the fire and rescue service and the Health and Safety Executive (HSE).
There would be clearly defined milestones at planning, design, delivery and handover stages that would require scrutiny and sign-off of the work to date before progressing to the next stage. Changes to the specification during design and construction should be digitally recorded and the as-built status of the building given to occupiers on handover.
Hackitt's bid to bring some discipline to a fragmented industry where the right hand doesn't have a clue what the left is doing is laudable and brave
Underpinning this vision is a new focus on the industry where it takes responsibility for its actions rather than passing it onto someone else, or perhaps not at all. This vision means a move away from prescriptive guidance, which Hackitt sees as unhelpful and part of the problem. Instead fire safety on "high-risk residential buildings" should be considered holistically, with regulations moving to an outcomes-based model with a case-by-case approach made for each building, an approach similar to that adopted by fire engineers.
Hackitt's bid to bring some discipline to a fragmented industry where the right hand doesn't have a clue what the left is doing is laudable and brave. Her proposals seek to create a joined-up regulatory body free from competitive pressures and armed with proper enforcement powers, which should be more effective than the currently disjointed, resource-starved arrangement. Defining who is responsible for ensuring fire safety – the clients, designers and contractors – and what they should be doing at key milestones during design and delivery follows the tried and tested CDM model and makes sense.
Keeping a record of the building's specification and how this changes during delivery is plain common sense and should be relatively straightforward for projects using BIM and an incentive for those who aren't. There are other welcome recommendations: a new body responsible for promoting professional competency with regard to fire safety sitting above the professional institutions should ensure consistency of approach. The recommendation for independent, third-party test accreditation for product fire performance is long overdue, and clearly stating what products can and can't be used for specific applications will be helpful to specifiers.
However, there are some questionable recommendations – many in the industry rely on prescriptive guidance in the approved documents and moving away from this is a high-risk strategy.
Although the omissions in Hackitt's report have a logic, these might have the unintended consequence of condemning it to a dusty shelf somewhere in Whitehall. The government, perhaps mindful of the uproar caused by the failure of the report to tackle the combustible cladding issue, announced a consultation on this topic just three hours after it was published. Attention immediately switched away from the report to this announcement. And attention is now focusing on the Grenfell inquiry, which started this week and is expected to run into 2019. And there is the ongoing police investigation into the disaster.
Making the Hackitt report stick will need a continuing focus, as delivering its recommendations will require a concerted effort and money. Setting up the Joint Competent Authority is the government's responsibility and will need resourcing properly. Although the JCA will ultimately be self-funded through fees, the three organisations comprising the JCA (local authority building control, the fire and rescue service and the HSE) will have significant additional responsibilities, which means recruiting and training the staff necessary to fulfil all the procedures proposed by Hackitt. This will need government funding from an administration not known for its love of spending or regulations. It is also bogged down by Brexit. If the enduring legacy of past initiatives to reform the industry – think Latham and Egan – is any guide, the signs aren't good.
Postscript
Thomas Lane, group technical editor, Building