The season of goodwill comes to a screeching halt as Zaha looks over the new design for Tokyo's Olympic stadium and a council has its revenge on piss-takers. It's left to Costain to warm the cockles of our hearts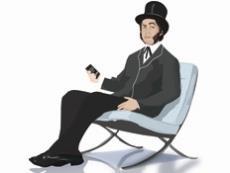 Strangely familiar
Zaha Hadid has lashed out following Kengo Kuma's selection to design Tokyo's 2020 Olympic stadium, after she was ditched at an earlier stage. She has accused the authorities in charge of "shocking treatment", following the decision to drop her from the job this summer. Kuma was among a number of Japanese architects who had criticised Hadid's design. Hadid said the Japanese authorities had made sure the scheme would go to a local practice and claimed Kuma's winning design bore "remarkable similarities" to the second design she worked on with local firm Nikken Sekkei.
Transported with joy
I note Transport for London (TfL) is seeking to cash in on the ongoing hipster-isation of the capital. The infrastructure giant appears to have woken up to the fact that it is sitting on acres of decaying old buildings, exactly the kind of premises the beard-stroking brigade love to turn into strip-lighted workspaces and cafes and the like. In this vein TfL won planning permission before Christmas to convert a historic rotunda and former Second World War shelter opposite Clapham South tube station into a cafe or restaurant, which will overlook yuppies' retreat Clapham Common. The London Transport Museum will also use part of the space for "Hidden London" tours of the deep-level shelters. Expect more of this kind of thing.
Getting their own back
Hackney council has rolled out urine-repelling paint at two secret locations in Shoreditch and Dalston. The paint which "bounces" liquid away from the walls is being trialled in east London as a way to stop people using the streets as public toilets. So anyone who tries to urinate on the walls will have the stream directed back at them, "covering their shoes and trousers" the council said. The council hopes the paint that also stops liquids soaking into walls will bring down its annual £100,000 bill for urine clean-ups and if successful will be rolled out across the borough - you have been warned.
Straight from the fridge
Christmas cards adorned Building's offices over the festive period and I would like to send my special thanks to PR guru Liz Male who surpassed herself with her fridge magnet people card. At Building's HQ Jeremy Corybn will now always be known as a "demolition contractor" and Nigel Farage as an "apprentice joiner," while George Osborne is forever kitted out in orange hi-viz. A special mention must also go to "Santa's little helper" who was given the face of Alan Sugar.
Awfully big feat
This column has noted many impressive charity fundraising feats down the years, but Costain's "150 Challenge" may just top the lot. In 2015 the construction group set itself the target of raising £1m for four charities to celebrate the firm's 150th anniversary and, gloriously, they have hit and indeed topped this, with fundraising just before Christmas standing at £1,085,000. Thousands of Costain employees, as well as their friends, family and supply chain colleagues, "ran, swam, cycled, climbed, washed, sung, rallied, baked, skydived, and much more besides" to raise the total, according to the firm. What an amazing achievement - many congratulations to everyone involved.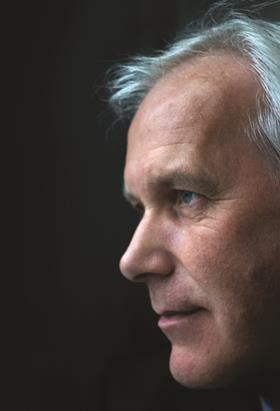 Dilley dallying
Arup's former chairman Philip Dilley - now chairman of the embattled Environment Agency - has found himself in deep water following a wave of criticism over his holiday with hs family in Barbados during the Christmas period, which saw torrential floods devastate much of the UK. Dilley, who promised when he got his £100,000-a-year part-time job that he would work "seven days a week" if a crisis arose, returned to the UK on 30 December. Looking back at our archives, it seems it is not for the first time Dilley has had cause for concern over the family home he built in Barbados. He admitted to Building in 2009 his visits to the Caribbean idyll were his biggest carbon footprint guilt.