Jeremy Corbyn ventures southwards while HS2 mixes up England and Scotland, British Land is burying planners in piles of paper and a New York seller is resorting to launching customers into space to flog flats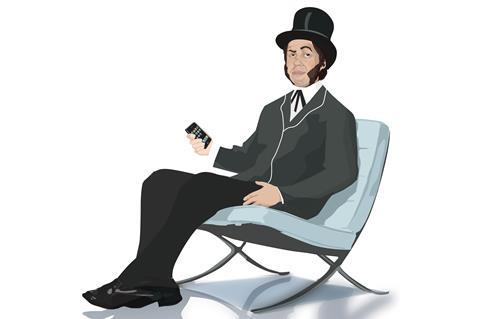 Jezza's geography lesson
Last week, one of my hacks found herself at the launch of K&M McLoughlin Decorating's Islington training facility, which was opened by Labour leader Jeremy Corbyn. While most of those attending thought Corbyn, who holds the north London seat of Islington North, was the local MP, the opposition leader was forced to point out the new training facility was actually on the wrong side of Holloway Road. He said: "Thank you for inviting me, I consider this a great honour, but it's actually not my constituency." Islington South and Finsbury, where the new facility is actually located, is held by shadow foreign secretary Emily Thornberry. But given her infamous white van tweet a couple of years ago, it was perhaps best that the honour fell to Jez.
Signal failure
The timetable for HS2 is already facing delays after leaflets informing residents of upcoming works ended up more than 500 miles off course. Confused Aberdeen residents woke up to pamphlets on their doormats informing them of the works, which were actually set to take place near Calvert, Buckinghamshire. An HS2 spokesperson blamed a postcode mix-up, saying: "We are reviewing the processes around this system to ensure this doesn't happen again and we apologise for any confusion and inconvenience caused". Let's hope the rest of the project stays more on track.
Never a truer word
A colleague was speaking to Interserve's UK construction managing director Gordon Kew recently, who was bemoaning the low margins that plague the industry. "We do need to understand the market we operate in. The barriers to entry are low." Would it be unkind to point out that some involved in the energy-from-waste sector might be saying the same thing? After all, Interserve entered this market in summer 2012, with pound signs in its eyes, only to run for the hills four years later when it started going pear-shaped. At the last count, the firm's losses on getting out of the sector were close to £217m. As Kew says, albeit it in a slightly different context, it's about understanding the market you're in …
Proper planning
British Land's plan for Canada Water were submitted to Southwark council this week. It's the next biggest planned redevelopment in London and is being masterminded by Roger Madelin, the former Argent man behind the revamp of King's Cross. So overwhelmingly large is the Canada Water scheme that the planning application for the 53-acre site runs to hundreds of pieces of paper and has taken 10 days to print. The planning committee will need a few cups of coffee to work through that.
If it sounds too good to be true …
I've heard of "incentives to buy" but the people behind selling a penthouse in Manhattan have gone doolally. The property on 12th Avenue is on the market for an eye-watering $85m – or around £63m in real money. For that you get more than great views of the Hudson, but apparently that's not enough – the seller is also chucking in a bunch of extras including a couple of Rolls-Royce limousines, a live-in butler and a personal chef, a weekly dinner at a nearby Michelin-starred restaurant for a year and two tickets on Richard Branson's Virgin Galactic space jet. Less publicised is the fact the "apartment" is actually 13 currently occupied smaller flats, which would take more than two years to convert into the luxurious 15,000ft2 duplex the marketing bods claim.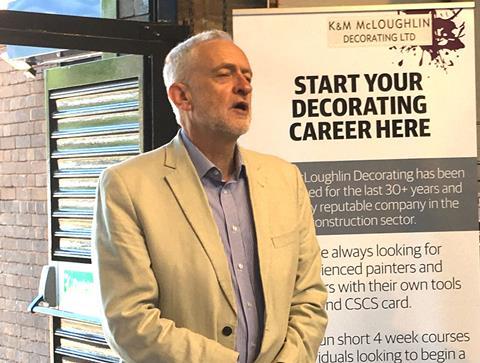 An honest living
Back to where we began this week, with Jeremy Corbyn. If the campaign to become the country's next prime minister doesn't come off for the Labour leader, perhaps there's an alternative career for him.It's conveniently written right next to him. And if he does vanquish Theresa May at the next election – assuming she's not been turfed out by her own party – then I suspect Jezza will, ahem, paint the town red.
Send any juicy industry gossip to hansom@assemblemediagroup.co.uk