This week, Google's mothballed plans for a King's Cross HQ are revisited, West Ham footballers plan to turn up at Mipim, selling luxury homes gets arty, and our hacks fail to shine at ping pong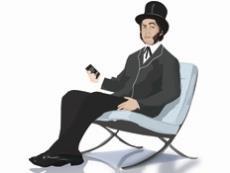 Art of selling
Selling luxury flats in London has become something of a challenge this year as the bottom started to fall out of the market, with developers going to great lengths to secure buyers. The most recent attempt has seen EcoWorld Ballymore team up with renowned London art fair Frieze to offer every new buyer at the developer's luxury Nine Elms scheme - The Mews at Embassy Gardens - £20,000 towards the purchase of some contemporary artwork. The gift will be made once the five two-bed homes are completed in 2019, but those who purchase a property before 4 October this year will also be offered VIP passes to this year's Frieze on 6-9 October. Prices for the homes start at £1.3m.
Bit of a racket
Willmott Dixon Interiors hosted its annual table tennis tournament at London's trendy Bounce ping pong bar in Holborn last week. I sent two of my hacks along, who confessed to being wiped out in the early rounds. The combination of copious alcohol and table tennis does not work for all players, apparently. Entertainment put on by the hosts included a table tennis challenge against a ping pong ball firing robot ("much more difficult than it looked") and a fancy dress photo booth. Willmott Dixon staff ruefully said they were banned from winning overall, to allow their clients the limelight.
Yes, they Cannes
Mipim UK is going all out to rival its French iteration, announcing that former West Ham United footballers turned property developers Rio Ferdinand, Mark Noble and Bobby Zamora are to attend this October. The footie stars are showcasing their project Legacy, which combines sport and residential-led development, with up to 50% affordable housing. The trio will be interviewed on stage on Thursday 20 October at 5.30pm, while Ferdinand will also join a panel discussion on the Wednesday to discuss the role of small developers in housing. Perhaps they can also shed some light on West Ham's dire start to the season.
Anyone for bridge?
Don't throw yourself off or even accidentally fall off while doing this, but the Institution of Civil Engineers would like it if we all went out and took selfies on our favourite crossings and share them as part of its new Bridge Engineering exhibition, which will celebrate the importance and beauty of bridges. The best bridge selfies will form a montage to be displayed at the exhibition, situated next to the centrepiece - the world's longest bridge made from Lego. This bridge will span three London double-decker buses (33.2m) and rise 3m in height in the ICE's library at its Westminster HQ. Make sure to #BridgeSelfie via Twitter, Instagram or Facebook or upload directly to www.ice.org.uk/BridgeEngineering. Bets are being placed on how many selfies there will be in front of an image of the controversial Garden Bridge.
Sellar's ark
Shard developer Sellar is calling on the industry to support the construction of a children's hospice for Noah's Ark Children's Hospice. Demolition contractor Erith has already cleared the Barnet site during the summer pro bono, while JLL is providing project management for free. Sellar founder and chairman Irvine Sellar said: "This hospice build is crucial to London families […] We're appealing to the entire sector to come forward and put its professional skills to work on behalf of this worthy charity." More info at www.noahsarkhospice.org.uk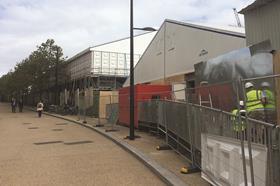 Search me
What does the future hold for Google's moth-bitten plans to build a huge HQ in London's King's Cross? The tech giant has been developing piecemeal offices elsewhere in Argent's wider 67-acre scheme, leaving a larger site just outside King's Cross station - capable of holding a 330m-long groundscraper - empty. Google abandoned a £650m scheme earmarked for the site three years ago, and later parted company with architect AHMM and contractor Bam. Rumour has it that Google is considering selling the site. But what's this? Workmen were seen on the site last week (pictured) … But this was to construct temporary theatres for a King's Cross arts festival - at least Argent is getting some use out of the site.
Send any juicy industry gossip to hansom@ubm.com