Chelsea vs Spurs compete for your attention this week – plus, it's journey's end for a 1926 signalling cabin, we get ready for Construction Rocks and Boris Johnson gives us a fright (possibly not for the last time)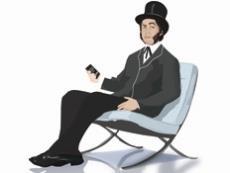 Humans join bat population
Chelsea football club's new stadium plans are not just a potential problem for local bat populations it seems, but also neighbouring human residents. A letter has been sent to Hammersmith & Fulham's planners by wealthy local residents, via high-profile law firm Mishcon de Reya. The residents of a street close to Stamford Bridge are said to be "extremely concerned" the Herzog & de Meuron-designed brick-clad behemoth will have a "severe detrimental impact" on their property. This comes after the council itself raised a string of concerns about the project, including its potential impact on nearby grade I-listed Brompton cemetery, which has been identified as a potential hibernation roost for bats.
It's getting ugly
Elsewhere in the capital, a few of my hacks were taken behind the scenes on the redevelopment of London Bridge train station. They were shown around by Grimshaw Architects managing partner Mark Middleton, who revealed he had had a meeting with then-mayor of London Boris Johnson about how to add more character to the station. In typical Boris fashion, the answer was – of course – to add gargoyles to the station's facade on Tooley Street. So convinced was Boris on the gargoyle idea, upon recognising Middleton at an event a few days later, he simply exclaimed: "Gargoyles!"
End of the line
A signalling cabin at Edgware Road tube station has been designated an item of national historic importance by the Railway Heritage Designation Advisory Board. Built in 1926, the Circle and Hammersmith & City line signalling cabin's "robust" technology is still used to operate the interlocking of signals and points at the complex junction used by the Circle and Hammersmith & City lines, so that tubes arrive and depart on time. However, new technology is being introduced and the cabin is to be retired by the early 2020s after a century of use. Work is now under way to protect the historic railway technology.
Rock around the clock
It's that time of year again – the noise avalanche that is Construction Rocks returns this October. Due to overwhelming demand Construction Rocks will be a two-day festival this year, held at Scala in King's Cross on 5 and 6 October. Construction's hotly-contested battle of the bands will feature 16 musically gifted/challenged entries from across the industry, and it's all for a good cause with over £90,000 raised for charity Land Aid since the event's inception eight years ago. The line-up for the first day features bands from: Willmott Dixon Interiors, Sheppard Robson Architects, Assael Architecture, Savills, Price + Myers, Make Architects and Peter Brett Associates. The second day's line-up features bands from: Levitt Bernstein Associates, Catalyst Housing, Mace, Deloitte, KLH UK, Cushman & Wakefield, Balfour Beatty, WSP Parsons Brinckerhoff, and Colas VolkerHighways. Co-founders Bill Price and Nigel Fraser, from WSP PB and West One Management Consulting respectively, said: "To have so many bands playing, plus a waiting list, is very humbling really. With over £90,000 raised to date we should break the £100,000 barrier this year.
We can't wait to see the antics and outfits of 2016's rock stars." The event will start at 6.30pm on both nights. You can apply for tickets at info@constructionrocks.com (please note tickets have to be purchased in advanced as there will be no tickets for sale on the door).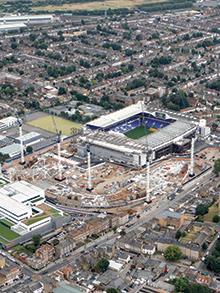 Earning their spurs
Tottenham Hotspur may have had a faltering start to its season on the pitch, but behind its White Hart Lane stadium construction manager Mace is racing ahead with building work on its £400m new ground. Building has learned the football club bought the five cranes currently looming over White Hart Lane as it was unable to hire any. The unlikely transfer has the added advantage of enabling the club to paint the cranes in Tottenham's famous white and navy blue colours. However, a rumour the club was planning to rename the cranes after Spurs legends has proved unfounded. A pity, as Harry Crane might have proved better up front than Harry Kane in Euro 2016.
Send any juicy industry gossip to hansom@ubm.com