This week, QSs back a winner, Heathrow does some independent research, Melbourne introduces height limits, there's a crowdfunded tower and a data firm with data on why data is good. Plus, Costain packs a punch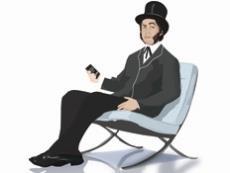 Whipping a dead horse
What is it about construction consultants and the Liberal Democrat Party? Avid Building readers will remember our feature earlier in the year with John Rowan and Partners' boss Stephen Gee, who was selected as Lib Dem candidate for the safe Tory seat of Epsom and Ewell and who duly contested and lost it in May. Now word reaches us that rival QS and project manager Gleeds is one of five corporate sponsors of the Lib Dems' autumn conference, starting this weekend. We'll probably never know whether Gleeds' marketing supremos regard this as a good use of the firm's cash, given the Lib Dems' election result in May. It does all beg the question of why cost consultants are so drawn to Tim Farron's diminishing band of brothers.
How to make friends and influence people
There are more people in the local boroughs around Heathrow who are in favour of runway expansion at the airport than against it, a new poll by Heathrow has found. According to Heathrow's research, 50% of residents in 12 constituencies local to the airport support expansion at Heathrow, while 33% oppose it. Heathrow said at least 1,000 adult residents were interviewed for the poll in each constituency, with 12,004 polled in total. Following a challenge to Heathrow by the Advertising Standards Authority on what constitutes "local" in relation to the airport, Heathrow was forced to increase the number of constituencies it polled. Would we have seen the results if there was a different answer, I wonder?
Sky is the limit
Melbourne in Australia has taken the debate over skyscrapers to another level with the introduction of a measures to limit the height of buildings. The interim rule, which is likely to become permanent, comes as the local government seeks to rein in what is considered a period of uncontrolled development - 34,740 non-detached dwellings were approved in the state of Victoria in 2014 and 2015. The rules create a mandatory plot ratio limiting floor space for developments to 24 times the size of the land. Australian planning minister Richard Wynne said central Melbourne risked "darkened streets, wind tunnels, and less open space," if left unchecked. Good job no UK cities have those kind of problems.
Sky is not the limit
The world's first crowdfunded skyscraper is now the tallest tower in Colombia. Funded to the tune of $170m (£110m) by over 3,800 Colombians, the BD Bacatá skyscraper in the capital Bogotá is made up of two towers, with the taller now 67 stories. Some investors have already seen returns of over 40% on their stakes. The project is being developed by the Prodigy Network of real estate entrepreneur Rodrigo Niño who said he turned to the internet to break the stranglehold of big institutions and rich elites on commercial real estate. Good job the UK doesn't have that kind of problem either …
Do what your heart says …
Gut instinct is driving around $250bn (£162bn) per year in overseas real estate investment, a report by Grant Thornton International reveals, showing that feeling rather than data analysis determines many property buys. Grant Thornton was not impressed, saying "without more comprehensive analysis alongside it, gut instinct can blind investors to emerging opportunities in less familiar locations". My gut instinct is Grant Thornton would be happy to provide such analysis – for a fee.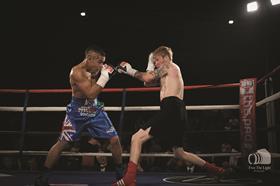 A jolly pugilist
We all love to have a jolly time on a Friday evening, but there will be one jolly fellow who shall not be partaking in such proceedings this evening, or any other evening for that matter. Because Aston Jolly, a Costain operations manager by day and a professional boxer by night, will be hitting the gym this evening, like every evening after work, for hours of gruelling training. Jolly (pictured, on the left), who has worked with Costain since 2009, became a professional boxer in 2013 and is currently undefeated in his boxing career, with seven wins and one draw. The "Costain Assassin" will take on his next challenger in November in Doncaster.

Send any juicy industry gossip to hansom@ubm.com