Haringey should take a look at Croydon to see how long it takes to build homes, a Lendlease boss has a new reason for sleepless nights, there's yet more bad news for Carillion employees and millennials show a lack of DIY prowess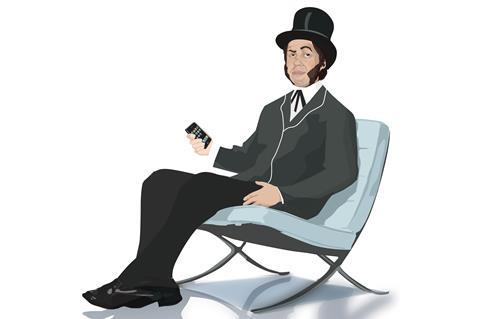 Apartments in the air
Some food for thought for those at Haringey council thinking about binning Lendlease and building those promised 6,000 homes in the north London borough themselves … One of my hacks was out with the head of Croydon council's development company Brick by Brick recently and enquired how many homes it had built since it was set up at the beginning of 2015. The answer given by Colm Lacey was interesting: none. The first is due to be completed next February, which he explained was after four years of work getting it off the ground. The grass is always greener – a motto Haringey councillors seem hell-bent on proving.
Joys of fatherhood
Speaking of Lendlease, I hear its chief executive of international operations and Europe, Dan Labbad, is a new father. I would have thought dealing with sleepless nights, early morning nappy changes and hourly feeds would be a piece of cake compared with what his firm is facing in Haringey.
Too quick off the mark
Last week's news that Carillion's liquidation had so far cost the taxpayer £148m was unexpectedly broken by Talk Radio. With a roster that includes phone-in veteran James Whale, who frequently hangs up on callers, and former MP George Galloway, it's perhaps not best known as a place where weighty business news is revealed. But it turns out the "scoop" was in fact the radio station breaking an embargo. Talk about jumping the gun.
Neither forewarned nor forearmed
On page eight of last week's National Audit Office report into Carillion's demise came news that must really cheer all those suppliers and employees left out of pocket by its collapse. Carillion was hoping to get £223m from the taxpayer to help it continue trading through to April. But the report notes: "The Cabinet Office made final preparations for the liquidation of Carillion before it told Carillion it would not provide support." A sensible move, but I'm sure all those suppliers and staff might have liked the same opportunity.
A match made in heaven
Off to St James's in London to survey the work commissioned by property investor Tishman Speyer at the 1960s Economist Plaza, which it acquired from the magazine of the same name two years ago. The three grade II*-listed buildings have been renamed Smithson Plaza in honour of their architects Peter and Alison Smithson – and because the Economist insisted on taking the name with it so taxi drivers wouldn't get confused. My hack was interested to know how Tishman chose the architect, DSDHA. "We were looking for a practice that shared our aspirations and ideals," said MD Dan Nicholson predictably, before adding: "We love the symmetry – the original architects were a husband and wife team and so are DSDHA." Which prompted the MC, head of think tank New London Architecture Peter Murray, to introduce the next speaker, DSDHA director Deborah Saunt as "the wife" …
Not very gentlemanly
That might have been a joke, but antiquated tradition is alive and well in St James's. Boodle's, the 18th-century gentlemen's club patronised by Winston Churchill, is part of the project due to alterations to the Georgian building by the Smithsons. It doesn't admit women so when architect Deborah Saunt – aka "the wife" – and her colleagues wanted to do site inspections they had to sneak in through the "ladies' side door". I might hail from a similar era to Boodle's founders but I still think that's out of order.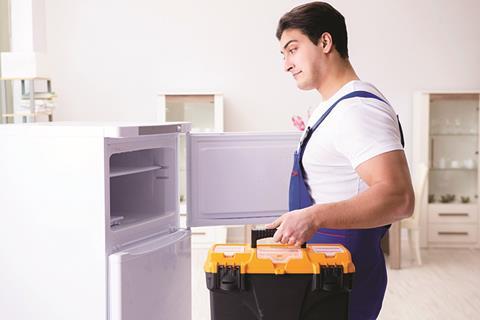 Dads deserve a rest
With Father's Day this Sunday, the Federation of Master Builders has called on dads across the UK to kick back, relax and avoid doing any DIY jobs for their millennial offspring. And they must be in need of a break, given the the lack of DIY prowess of the nation's 18- to 34-year-olds. Figures accompanying the FMB's press release claim only about 40% have changed a fuse in a plug and a mere 58% have ever painted a wall. It's true that 70% proudly declared they had defrosted a freezer, but then again isn't that just turning the thing off and getting some trays out to catch the meltwater?
Send any juicy industry gossip to hansom@assemblemediagroup.co.uk