This week, more double entendres than we would like, perhaps, the French rugby team find out what fine dining really means, a descendant of Guy Fawkes plans a revolution, and Amber Rudd pops in - and out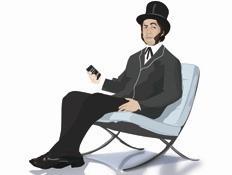 Green for go
It would appear that it is not just construction firms that are annoyed with energy secretary Amber Rudd and her insistence on axing every renewable energy policy she can find. We hear from a keen Westminster watcher that people within Rudd's own government have taken to referring to her as "Rudderless Rudd". Separately, we hear Rudd was present at an industry event last week to kickstart the Bonfield Review of energy efficiency policy, which insiders take as a positive sign of how seriously she is taking it. An attendee said DECC officials insisted it is taking the Bonfield Review seriously and policy announcements will go "hand-in-hand" with Bonfield's recommendations. The attendee tells us: "Amber Rudd popped in for five minutes, which was nice."
Croydon incroyable
The long-awaited regeneration of Croydon can't come soon enough for some, it seems. The French rugby team - here for the Rugby World Cup - have been stationed along with the French media in the south London suburb and its brutalist charms appear not to have won them over. France's Metro News described the city as "dull and monotonous", while the team bus attracted the attention of a traffic warden after it was parked in a bus lane while the team had dinner. A Croydon council spokesperson said the bus was "parked illegally" and the resulting ticket was "not Croydon's revenge for disparaging remarks allegedly made about the town by a French rugby journalist".
Fawkes in the road
Revolution news: Investment adviser Steven Fawkes has been in touch with Building to inform us he is one of only six people in the world who can claim descendancy of the infamous Yorkshire mercenary Guy Fawkes - and that he is planning another revolution. However, over 400 years after the failed Gunpowder Plot, this Fawkes has a more modest aim than overthrowing the UK government. Fawkes says his mission is to "revolutionise energy efficiency" and he is preparing a submission to the ongoing Bonfield Review. Fawkes says: "The world spends $6 trillion on energy so saving one-third would equate to $2 trillion savings. Are we saying we don't need this?"
On yer bike I
Construction consultants are generally cycling mad, and none more so than the pedal heads at Alinea and Buro Four. Directors of the two firms are regulars on the construction cycling scene, taking in events such as the annual 1,452km Cycle to Mipim from London to Cannes, and have now gone a step further by finding a British professional cyclist to sponsor. Said cyclist, Owain Doull, has set his sights on a place on Sir Bradley Wiggins' Rio 2016 Olympic Games road cycling team. He's already won four World Cup gold medals for Team GB. He will also represent the two consultancies as an ambassador and host client rides - ideally he will slow down a bit for these.
On yer bike II
Keeping on the cycling theme, Stuart Wilks of Hill International and Chulu Kamalondo of Transport for London and Crossrail have joined forces to set up the first (to the best of their knowledge) construction and law cycling club. The first ride will be on 4 October, starting in north-east London at 9am. The aim is to ride a few times a year, a few hours on a weekend morning at different locations, Stuart and Chulu say. If you'd like to join them, contact Stuart: stuartwilks@hillintl.com or 020 7618 1200.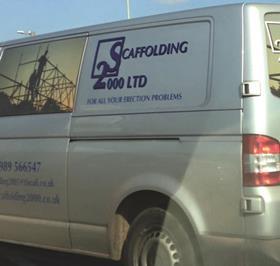 Hard sell
Do you have erection difficulties? Herefordshire specialist Scaffolding 2000 has reheated possibly the oldest pun in construction in order to help get its name known. As printed on its fleet of vans and stated on their website, the scaffolding firm is there "for all your erection problems". Warming to its theme, its website says the family-run business prides itself on satisfying its customers, and hastens to reassure prospective clients that "no job is too big or small". Of course Hansom doesn't find this kind of schoolboy humour funny at all. Not a bit.