A warning on profit that is not a profit warning, a series of 'virtual' underground shops, a secret lift and a bit of dodgy sales lingo are just some of the things that we're not entirely clear on this week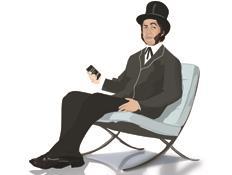 Plain English campaign
"Balfour Beatty warns on profit" was the headline across most business papers last week, after the UK's biggest contractor told the City that "profitability in 2012 will be slightly lower than expected" - to be precise around £10m lower. The surprise announcement saw the industry behemoth's share price tumble 16% on the day's trading. Yet deputy chief executive Andrew McNaughton insisted the firm had not, in fact, issued a profit warning at all. "We didn't give a profit warning," he said. "What we advised is that one piece of our business is marginally below the expectation for the year. We did not give a profit warning." Asked if he would concede that it was at least a profit warning for the construction services business, he said "no", adding that it was a matter of "semantics".
Popping down the tube
Commuters on the London Underground will be familiar with the poor quality of retail outlets for travellers. But this could be about to change. An industry source tells me Transport for London (TfL) is considering introducing virtual grocery stores in tube stations. Such shops are already popular in South Korea, where Tesco subsidiary Homeplus offers commuters the chance to browse virtual aisles in stations and scan groceries they want with their phones, which are then delivered to their homes. TfL told me it was "looking at ways to improve the retail offering for our customers".
Tradesmen's entrance
An interesting yarn reaches me from an insider involved in the refurbishment of one of the West End of London's most valuable office blocks, Devonshire House in Mayfair. The grand building was one of the first major property acquisitions by the late founder and chairman of Land Securities Lord Samuel, who had office space in there for a time. The team overhauling the building has discovered an old entrance and lift which - rumour has it - was once for Lord Samuel's sole use. As part of the refurb the disused entrance is now being opened up to the building's other occupants. I somehow doubt current Land Securities chair Alison Carnwath insists on the same lift privileges.
Too many tweets?
The UK arm of architect Wilkinson Eyre has had a fairly solid year financially, as their accounts published last week show. But among the typical figures for profit, revenue, staff numbers and so on, accounts director Jim Eyre felt it worth mentioning a metric rarely seen in financial accounts – the practice's number of Twitter followers. Readers were told @WilkinsonEyre has a respectable 1,000 followers and counting. I'm not sure what bearing this has on the firm's financial health - but could this be the start of a trend?
Jolly good fellow
Prince Charles has become an honourary fellow of the Institution of Civil Engineers and, accepting the honour, said he was pleased to join an institution committed to "sustainable development". Given his difficult relationship with architects seems to have improved in recent years, can an offer of honourary membership of the RIBA be far behind?
Lovely jubbly!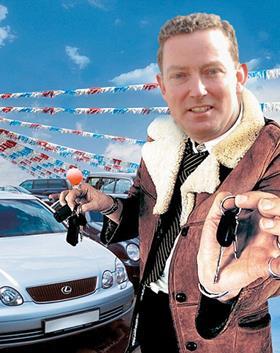 Energy minister Greg Barker is keen to find creative ways to sell the government's flagship Green Deal scheme if it is to reap the potential benefits. Speaking at a seminar event hosted by the National Housing Federation last week and refering to the government's £125m cash-back scheme to incentivise take-up, he said he'd like to see it sold as "a grand in your hand". I'm not so sure this used car salesman-style of sloganeering is the best way to engender trust in the scheme but Barker seemed rather pleased with his idea. I'm hoping the industry can come up with something a little better.