While architecture is the theme of an intriguing play this week, real-life architects are finding it a little tougher to entertain the crowds. Luckily, the industry's efforts at fundraising are yielding better results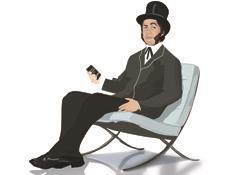 Sweet talk
It's hungry work delivering a £9.3bn mega-project like the Olympic Games and the 46,000 construction workers delivering London 2012 venues and infrastructure needed regular energy boosts. Thanks to the stat-crunchers at Olympic Park vending machine provider VendEase, we now know the most popular snack among the peckish builders was the fittingly named Cadbury's Boost. Workers munched their way through 7,000 Boost bars - more than two million calories - a month, we're reliably informed. The top seller was closely followed by Twirl, Whisper and Snack Shortcake. No word on how many dental fillings were required.
Of stage and screen
One of my hacks was pleased to enjoy the hospitality of architect Feilden Clegg Bradley at the launch of the firm's book that looks at three modern educational projects. There were insightful speeches about the changing role of higher education but these may have been lost on some of the audience. I'm told some of them started to glaze over, mesmerised by the hypnotic video wall playing classic British movie clips on loop. As good as they may be, senior partners Peter Clegg and Keith Bradley could not quite compete with My Beautiful Laundrette.
Boom time
As most parts of the construction industry struggle, one niche subsector is apparently performing admirably well. MAST - a firm that specialises in detecting unexploded bombs on construction sites - has got in touch with Building to report a "marked increase in demand" for their unexploded ordinance surveying and site-clearing services due to the growth in development on brownfield sites. Industry figures suggest that as many as 15,000 items of ordinance were found in UK construction sites between 2006 and 2009. I'm glad to hear business is booming, but I hope not literally in this case!
Christmas cheers
The industry has been getting into the spirit of Christmas giving. Contractor Clugston has raised an impressive £84,000 for charity so far this year to mark its 75th anniversary.
Fundraising events have included an eight-mile night time walk, a 10km swim, a 38-mile cycle ride and the Yorkshire Three Peaks
challenge. A more unusual effort comes courtesy of Julius Gottlieb, managing director of EC Harris subsidiary Dorchester Ground Rent Management. Gottlieb is mid-way through his effort to run around every Rugby Union premier league pitch and has so far raised £2,200 for Zambian orphans www.justgiving.com/family-gottlieb.
Home truths
In a rare treat, the built environment takes centre stage this week in theatre production "Machines for Living" at the Battersea Arts Centre in south London. The play features two idealistic sixties architects who designed one of the many residential concrete tower blocks that sprung up across Britain during the decade. As the tower degenerates and the community breaks down, the play asks, who should be held responsible? Sadly this column went to press before Tuesday's opening night, but readers interested in the legacy of Britain's tower blocks, or the prospect of red-faced architects on stage, may still be able to get tickets for the last two performances, tonight and tomorrow.
Ready to launch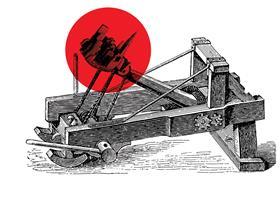 Building information modelling (BIM) may be a revolutionary approach to construction, but it doesn't lend itself very well to exciting imagery. So hats off to the civil servants at the Department for Business, Innovation and Skills for injecting some imaginative turns of phrase into its BIM strategy report last week. The construction industry will be pleased to note that the government is aiming to drive BIM adoption by investing in a "connected digital economy catapult" and a "future cities catapult". A close reading of the report fails to shed any light on what these "catapults" are, but it does conjure up a rather strange picture.
Send any juicy industry gossip to hansom@ubm.com