London's Battersea Power Station development gets its first celebrity tenant, a huge game of Monopoly raises a shedload of (real) cash and polystyrene goes the way of Opal Fruits and Marathon bars with a rebrand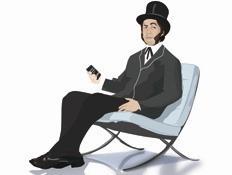 A step in the right direction
Mayor of London Boris Johnson last week issued detailed planning advice to ensure "London becomes the most accessible city in the world for disabled people". The announcement came hot on the heels of the mayor's confirmation of a £75m fund to enable step-free access across the London Underground network. Laudable stuff, and a great improvement on the Johnson that took office in 2008 - the one that quietly dropped his predecessor Ken Livingstone's plan to provide a third of underground stations with step-free access by 2013 and also cancelled the planned installation of lifts at several stations a year into his first term, blaming the economic downturn.
My neighbour, the Police man
I was pleased to see that Sting, one of the UK's most successful veteran pop stars, has announced he will be buying a flat in the Battersea Power Station development - the first of many celebrities to do so, I'm sure. Mind you, I might think twice before buying a flat in the block opposite his, seeing as he has been known to watch Every Breath You Take. As he said himself about that song, it sounds like a comforting love song but "I didn't realise at the time how sinister it is". Every move you make, every bond you break, every step you take… I'll be watching you. Do you really want to be worrying about that everytime you step out of the shower?
Engineering's unsung hero
An engineer who saved London from drowning no fewer than 121 times will have his valiant efforts posthumously commemorated by the Institution of Civil Engineers (ICE). Sir Thomas Peirson Frank co-ordinated repairs to roads and public services for London council during the Second World War. He established a secret rapid-response unit to deal with the destruction of London's flood defences from the Luftwaffe's intensive bombing raids. Recent fieldwork and research of unpublished reports, by archaeologists from the Thames Discovery Programme, have revealed the extent of the unit's heroic efforts.
What's in a name?
Polystyrene: sure, it's good for keeping packages safe and manufacturing helmets and insulation, but hasn't it been lacking a bit of, well, "va va voom"? Engineering boffins in Europe certainly think so, which is why they've rebranded polystyrene as "airpop", with the tagline "engineered air". POW! Too hot to handle! This revolution in the world of polystyrene could have passed us completely by, had it not been for word reaching us of airpop's latest application as a construction material. Airpop has been used to build a 60-m platform extension at Peterborough station. Despite its insubstantial sounding name, we're assured airpop is sturdy enough for this kind of thing.
Community chest
Last week, more than 50 property and construction companies raised £90,000 for LandAid Day, the annual day of fundraising for disadvantaged children and young people in the UK. An estimated 3,000 people in over 110 offices participated nationally, with supporters showing their commitment to LandAid Day this year by coming up with their own fundraising ideas.Highlights included agent Cushman & Wakefield bagging a Guinness World Record for number of people playing Monopoly simultaneously in the same location, with 277 participants. Congratulations to all involved.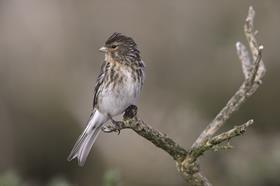 Let there be Twite
Cement giant Cemex's long-running partnership with the Royal Society for the Protection of Birds to protect and encourage bird life across its huge UK landholdings is taking up its toughest challenge yet: Cemex is attempting to help save one of the UK's rarest bird species. The Twite (pictured) has the most restricted distribution of any English breeding bird and is close to extinction. A tiny population of Twites nest at Cemex's Dove Holes quarry in Derbyshire, where the firm is planting a flower-rich meadow with plentiful sorrel seeds to aid the species, which is one of only two British birds that feed their young entirely on seed. Twite impressive.