Voltaire gets confused with Spider-Man, site hoardings sport mystery monikers in place of logos, and a minister almost dives headfirst into a – luckily only virtual – road that he'd mistaken for a swimming pool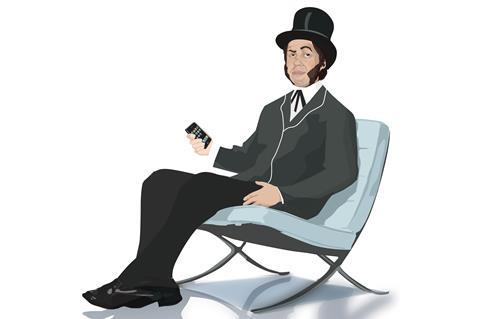 Going with the flow
Aecom and Stage One have begun work to build Mexican architect Frida Escobedo's Serpentine Pavilion in London's Kensington Gardens. Featuring an ornamental pool and mirrored canopy, it has those behind it gushing: "As the sun moves across the sky, reflected and refracted by these features, visitors may feel a heightened awareness of time spent in play, improvisation and contemplation over the summer months." I'm planning on visiting, so I'll let them know.
From a great height
One of my hacks was at an event to mark New London Architecture's latest tall buildings survey and one of the speakers, Gordon Ingram from visualisation firm Vu.City, began his presentation with 3D computer imaging of what London might look like in the future and a rather profound quote: "With great power comes great responsibility. That's a quote from Spider-Man. A lover of tall buildings." I'm sorry, Gordon, but my rather brainy hack tells me it was French philosopher Voltaire who got there first with that one.
Illiquid refreshment
A friend of mine who is owed £1,000 by Connaught, the social housing firm that went under more than seven years ago leaving creditors out of pocket by £250m, has been sent the latest annual bulletin on the whole sorry mess by liquidators KPMG. Imagine his delight to read that the firm's partners charge an hourly rate of £835 for their services. Support staff – presumably the people who bunged him the update in the post letting him know he'd get nothing back – charge £142 an hour. He's in a line of business that charges £75 an hour. "I think I'm doing something wrong," he adds, mournfully.
What's in a name?
Call me old-fashioned but I like a logo on a site hoarding, helps one know who's doing what. Back when Goldman Sachs was building a massive groundscraper on Farringdon Road, there wasn't a logo of the US investment bank in sight nor that of main contractor Multiplex, but just the puzzling label "London Development Company". At least Lendlease has its logo up in King's Cross – though the casual observer won't have the foggiest why. The site its name towers over is the new Google HQ it is building. Not that you'd know, as there is nothing to say what is going on behind the miles of hoardings – though the eagle-eyed may spot that the site is called KGX1. I suppose this moniker makes it easier to, er, Google.
Not looking good
A colleague was at last week's housing design policy conference and was on hand to see housing minister Dominic Raab strap on a virtual reality headset and take a tour of a house, opening doors, walking up stairs and so on. An enthusiastic Raab asked if he could jump into the swimming pool he thought he saw, only to be told it was actually a road. Either the minister's eyesight needs testing or the graphics need a bit of working on.
Shoot!
Discussing succession plans with Buro Four chair Iain Roberts, a colleague tells me talk turned to Arsène Wenger, who is soon to step down after 22 years as Arsenal FC manager. Roberts has been at the consultant even longer – 31 years – but despite it being based deep in Arsenal territory at Islington, Roberts is a fan of West Brom – whose idea of succession planning has stretched to four club managers so far this season. It's fair to say Buro Four won't be taking any tips from the Baggies on how to complete orderly handovers.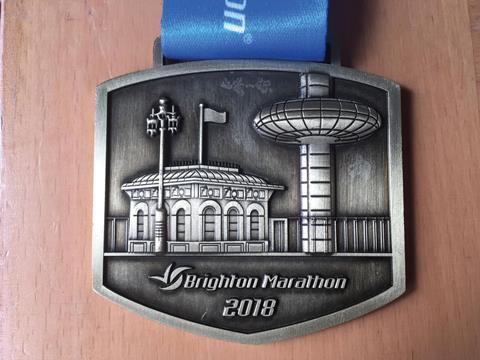 Run around
Contestants in the last month's Brighton marathon were each handed a medal to celebrate their achievement in finishing the event. Instead of the usual laurels, stamped on them was an image of Marks Barfield's i360, the 162m observation tower on the city's seafront. If I could actually run, I would have been rather pleased to get one of those.
Send any juicy industry gossip to hansom@assemblemediagroup.co.uk