This week, a gobsmackingly pricey home, students of today aren't what they used to be, chamber music at City Hall, British Land goes walkies, and Holiday Inn guests get to sleep in shipping containers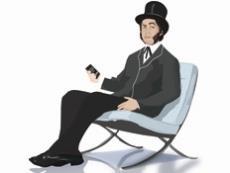 A bit rich
The prime central London resi market might have taken a dip post the Brexit vote, but the ultra prime central London resi market is doing very nicely, thank you. Word reaches me that the former Canadian High Commission building at 1 Grosvenor Square in Mayfair, which was bought three years ago by Indian developer Lodha for just over £300m, is preparing to be marketed to would-be buyers. What's there now will be knocked down and a new building of 41 flats designed by Eric Parry Architects put in its place. For a mere £5m you'll be able to get your hands on a one-bed flat. Plus ça change, I hear you say - £5m homes are two a penny these days. Well, a four-bed flat will set you back £21m. Still reasonable, you might think. But surely you can't help but be impressed that for the top floor flat, complete with outside space, you'll have to shell out a whopping £85m - or one Gareth Bale - to get the keys. Strange to think that there exist people in the world who class this as an affordable home.
Descending scale
This weekend something will happen in the world of art that I must admit I've never previously heard of: a live music sculpture. What on earth is that, I hear you ask. Allow me to explain. At City Hall, home of London's mayor since 2002, a musician will be placed at each level of the building's internal ramp. Here they "will form a spatial dialogue with a group of six musicians on the floor of the chamber". The audience will enter the venue at the top and descend at their own pace until they get to the chamber. Composer Samuel Bordoli has been working with Philip Robinson, an acoustician at Foster & Partners, the architect of the building, just to make sure everything is in tip top order ahead of tomorrow's performance.
Sobering thought
Some might be tempted to wonder whether they were drunk when they filled in the survey, but students have claimed that things like IT facilities and library space are more important to them than pubs and social life when choosing which university to apply to. According to the Association of University Directors of Estates, 61% said facilities were an important factor to them when deciding. Type of course, accommodation and location were also important. By contrast, only 24% said entertainment was important. Entertainment, of course, being code for going out and getting hammered.
Woof, woof!
A press release from British Land got me musing. The developer is launching the offices bit of its Clarges Mayfair development designed by architect Squire & Partners. So far, so what? Well, the scheme also happens to include the headquarters of the Kennel Club and overlooks Green Park. Well-appointed for those walks, I would say.
C'est magnifique!
A team combining David Clements and Oliver Clements of Future Designs, Paul Flatt of Hurley Palmer Flatt, Tony Venn of Gardiner & Theobald, Chris Pritchard of AVK and John Belton of Infinity joined forces to participate in the Pedal to Paris charity bike ride cycle to raise money for the Royal British Legion. The team completed the 300-mile challenge from London to Paris in four days ending their ride at the Arc de Triomphe. The Pedal to Paris charity bike ride began in 1996 and has raised over £5m to date for the legion.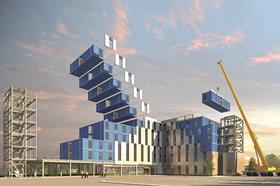 Containing our excitement
Given its location - next door to the Manchester Ship Canal - some might think it appropriate that a new hotel going up in the area is made of shipping containers. The 220-bed Holiday Inn Express at the city's Trafford City retail and leisure complex will see each container stacked on top of a podium structure making it possible for all guest rooms to be installed within four weeks. Each module is fully finished before leaving the factory and includes two ensuite rooms. The architect behind the scheme, Chapman Taylor, is one of the practices responsible for the Carbuncle Cup-winning Media City in Salford from a few years back which, unkind wags might be tempted to say, resembles a collection of shipping containers …
Send any juicy industry gossip to hansom@ubm.com