We know you'll want to be on the ball when it comes to Tottenham Hotspur's £400m new ground so this week we're sharing some of the more printable gossip from White Hart Lane in our Spurs special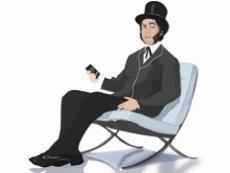 Eyes down
One of my hacks was at last week's tour of Tottenham Hotspur's new ground in north London. It was mainly arranged to show off the sort of hospitality punters can expect once the new ground is completed next year – of which more in a bit. But he decided to play a bit of buzzword bingo while the various dignitaries made their presentations: amazing, showcase, vision, aspiration, experiences and destination were all mentioned. He considered it a full house.
Batting for the other team
Tottenham's director of hospitality Andy O'Sullivan gave an impressive speech about the sort of corporate entertaining fans can expect at the new ground. One is something called the Tunnel Club where fans fork out £19,000 a year to see the players coming and going to the changing rooms through one-way glass – which seems a bit voyeuristic to me. It did come as a surprise, though, to discover that O'Sullivan is not a fan of Spurs. His allegiances lie a few miles further east – at fierce rivals West Ham. Before Spurs fans suspect a fifth columnist, he pointed out that his wife is a fan of the Lilywhites and so helps keep him on the straight and narrow.
Taking sides
Another one with divided loyalties is Populous' Chris Lee – the architect in charge of the whole thing. He also worked on Arsenal's Emirates stadium (capacity: 60,000) and says he is down at the Spurs ground (capacity: 61,000) two or three times a week. Which one is his favourite, then? "You can't ask me that – that's like asking me to choose between my kids." A diplomatic answer though, given he was ordered by his son to get Spurs' keeper Hugo Lloris – who was on hand to talk about the new ground – to sign a goalkeeping glove; perhaps we have an inkling of his answer.
Beware the drips
There were some sombre statistics trotted out at the event about the percentage of households in the area where Tottenham's ground sits – Northumberland Park – claiming some form of benefit. It was 76%. The club's new ground will undoubtedly help regenerate the area but I did chuckle when I heard the explanation why Spurs had planted magnolia trees at its Enfield training ground a few years back – they don't release sap so the players can train in peace knowing that the pesky sticky stuff isn't going to damage their top-of-the-range motors. It did get me thinking: surely these guys and their wages can afford a £4 hand car wash? Whoever said footballers were pampered …
No to extra time
I hear that the office of Tottenham's finance director Matthew Collecott overlooks the work being carried out at the new ground. I would normally have added that Collecott controls the purse strings and I'm sure he does – but the man who really has hold of those finances is chairman Daniel Levy. His office doesn't overlook the site where 800 workers are beavering away but I hear he sometimes worries that not enough people are on site and has wondered aloud whether the club could go for 24-hour working. But I'm told the job is bang on schedule so the club can stop fretting. As an omen, the heritage clock in the foyer of Spurs' Lilywhite House headquarters is 10 minutes fast. "Ahead of schedule," as one wag observed.
Fair and square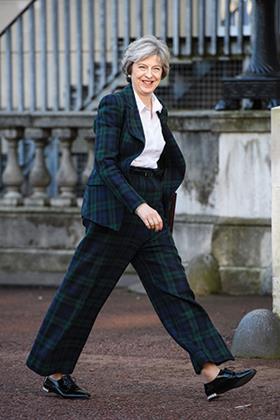 I find leafing through the daily briefing notes from analyst Kevin Cammack a rather refreshing read.
For her speech on Brexit last week, prime minister Theresa May wore a £1,200 suit from Vivienne Westwood. It's fair to say, it had a lot of tartan in it. Cammack was – ahem – suitably unimpressed. "Sorry," he scoffed, "but I can't take anyone seriously who dresses like a Bay City Roller."
Send any juicy industry gossip to hansom@ubm.com