The year 2014 is an unnerving place - nobody's sure how many chimneys Battersea Power Station has, Bob the Builder has the face of a child, and an app can summon hordes to your door to devour your leftovers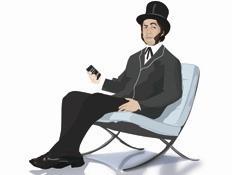 Battersea's missing chimneys
My reporters received an invitation to this year's launch of the English Heritage - Heritage at Risk list, which takes place later this month at Battersea Power Station. They were somewhat confused by the map appended to the invitation, which marked the power station's location with the words: "Iconic, twin-chimneyed power station". Was this a reference to my youth when there were indeed just two chimneys atop Europe's largest brick edifice? Or do they know something I don't? After all, the first chimney to undergo rebuilding is now half-demolished. It could prove a very prescient place for a Heritage at Risk event.
Grate expectations
They say that the proof of the pudding is in the eating, so I guess the proof of the building would have to be in the occupying. It's therefore reassuring to see that peer and architect Richard Rogers is backing his own design skills and moving into the Leadenhall building in the City, aka The Cheesegrater, according to press reports. That should go some way to assuring other prospective tenants of the speculative development that it's a good place to base themselves. Plus, if any future tenants do find any problems with the building they'll only have a short lift ride to take it up with the man himself.
Bob the minor
The way our profession is portrayed to children is key to getting the next generation interested in construction. So I was among many people alarmed to see the new face of popular children's TV character Bob the Builder, who seems to have been recast as, well, a child. HIT Entertainment, the creator of Bob, claims the new fresh-faced, computer-generated Bob is designed to "retain the emotional warmth that has always given Bob the Builder a firm place in the hearts of young viewers". But I think he looks
a bit young to have completed all of the relevant qualifications. Christopher Kennan, executive producer at HIT Entertainment said, upon revealing the new-look Bob that he was "looking forward to viewers' reactions". He might feel differently after it received an angry reaction from fans. One tweeted at Bob: "You'll never replace the real Bob the Builder. You'll never fix anything."
Appy ever after
With the construction market picking up, you'd think that most firms would be rushed off of their feet. But a few boffins at consultant WSP have found the time to
compile a list of the most sustainable apps around. Top of the list is eBay, because it's popular and it embeds a culture of reusing things rather than throwing them
away. Second was Kindle, partly because it means that we don't use as much paper. Of the more leftfield entries on the list is LeftoverSwap, an app that allows you to post
a photo of your leftover food for someone local to come and collect, which ranked at number 15.
Back in the saddle
Lastly, congratulations to Wates' group investment director and regular Building columnist Stephen Beechey for completing a 45-mile charity bike ride for the Prince's Trust between Buckingham Palace and Windsor castle. It's not too late to sponsor him at www.justgiving.com/Stephen-Beechey.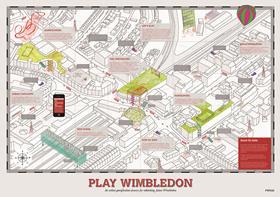 Park and slide
Last week, Merton council and a range of partners concluded an ideas competition on how to update Wimbledon city centre in an effort to jazz up the place. The winning plan (pictured), by Spanish architect Pablo Sendra Fernández, includes open-air theatres, interactive games and, bizarrely, giant slides. The plan fended off competition from more sober design ideas including a market and expanded parks and gardens. Whether any giant slides will actually get built is not clear but it certainly sounds like it would make popping down to the high street more fun.