The industry finds many ways to express itself, from a musical property ad, to starring in a TV show, turning a car park into studios, and a straight-up art competition. Even white van men are reinventing themselves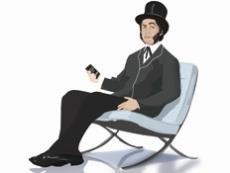 Their house
The house that appeared in the 1982 music video for Madness' iconic song Our House has just gone on the market for £565,000 and has already been snapped up, thanks in part to the unique description offered by the seller. The seller called it their "House of Fun", and said the property on Stephenson Street in north-west London's Willesden is "One Step Beyond" the norm for the area. The seller said the house also has more than enough room to hang your "Baggy Trousers". The description concluded: "We hope you'll want to make 'Our House', your house."
No Sugar-coating
And so in time-honoured tradition "the construction one" in the BBC's annual business bun fight The Apprentice exited the process in mid-series ignominy. Elle Stevenson, an operations executive at an undisclosed construction company, was fired by Lord Sugar after spectacularly mismanaging a task requiring the teams to run a handyperson business. However, in perhaps a first for the gleefully mean-spirited show, Stevenson was fired without even having the chance to defend herself, as part of an unprecedented trio of firings. Still, perhaps the construction sector should be pleased it doesn't produce candidates with the necessary characteristics to succeed in Lord Sugar's show.
Modern men
Buff builders are binning the booze for burly biceps, according to a study of 1,000 mans with vans by ironmongery supplier Ironmongery Direct. It found that a substantial 69% of tradesmen don't go to the pub that often, and 10% never go, with 17% going once or twice a week. Only 2% go most days and only another 2% every day. However, 32% said that they regularly go to the gym and exercise, and 50% said they are watching their weight. The survey was conducted as part of Ironmongery Direct's "The real white van man revealed" campaign, which aims to shed the stereotypes often associated with tradesmen.
Parks and recreation
Southwark council has approved plans to transform a town centre car park in Peckham, London into a new creative community for local artists and entrepreneurs, with over 20,000ft2 of artist's studios, workshops and shared creative workspace. Designed by Carl Turner Architects, the Peckham Levels scheme aims to create a new home for the area's thriving creative community, with the proposal spread across the six levels of the car park. Levels 1, 2, 3 and 4 will comprise artists' studios, maker workshops and shared workspace for businesses, while Levels 5 and 6 will provide gallery, performance and multi-purpose events space, retail space where the artistic community can sell their work, and catering units for independent traders from the local area.
Be the change
The ICE has launched a powerful film to open a discussion across the engineering industry about why it fails to attract a wider pool of creative talent, particularly women, at the annual Women in Science and Engineering (WISE) conference. Called "Engineering Change", the film features leading figures from the industry including Crossrail 2 managing director Michèle Dix and WSP's Rachel Skinner, who share their experiences, set out what they think is blocking change and what industry can do to ensure it attracts a more diverse workforce.

Art, squared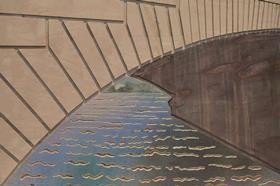 Article 25 has revealed the first artworks created by architects and artists for this year's 10x10 London auction. David Adjaye, Rafael Viñoly, Chris Wilkinson of Wilkinson Eyre and Celia Scott - a former Fosters architect turned artist whose work is pictured here - are among those to have donated pictures. This year's theme is Drawing the River, with a grid of 100 squares laid over the Thames and each participant allocated a square. They are encouraged to create a work of art inspired by the buildings and public space within their square. Last year's auction raised more than £120,000 for Article 25's healthcare projects in the developing world. This year's auction will be held at the RIBA on 1 December.