Croydon embraces the life aquatic, Ed Davey strikes like a mongoose, Kenya gets itself in a jam, RICS celebrates a young woman's contribution and Amazon erects a wind farm. Plus, Antony Gormley invades Hong Kong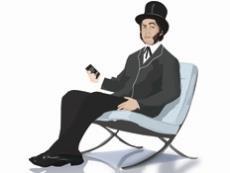 Hell and high water
Voyeurism, it seems, is catching. Plans are afoot for a 14th-floor suspended glass-bottomed swimming pool in Croydon, three months after plans for a similar human aquarium at Nine Elms was announced. The revamped designs for One Landsdowne Road will see two towers rising to 51 and 65 storeys linked on the 14th floor by the pool - a suggestion apparently from the China Building Technique Group Company, which was appointed last month as the primary contractor on the £500m build. The site is opposite the planned Westfield shopping centre, which should provide an eyeful for all.
Rikki-Tikki-Davey
Former Liberal Democrat energy secretary Ed Davey has launched a scathing attack on chancellor George Osborne in an interview with the Sunday Times, claiming that he spent a lot of his time in government "compensating for the stupidity of the chancellor". Davey said he often clashed with Osborne over subsidies for renewable energy, and slammed the recent cuts made by the Tories as a "travesty", saying they will "take Britain back to the 1980s". The first cabinet minister to lose his seat in parliament since 1997, Davey also revealed he has launched his own energy consultancy and become chairman of community power scheme developer Mongoose Energy. Like the surprisingly aggressive mongoose - known to boldly attack cobras in the wild - Davey has bravely lashed out at his former employer. I hope he's not looking to win any government contracts.
Road to Nairobi
If Highways England ever decides to branch out into a Network Rail-style globetrotting consultancy, there would be no shortage of demand for its work in Kenya. Police were recently called in to ease a 50km traffic jam heading into the capital, Nairobi. According to reports the jam was caused by repairs to the highway between Mombasa and Nairobi and over 1,500 trucks were stuck. Traffic jams are said to be common in Kenya due to its badly maintained road network, but the latest hold-up is said to be the worst for years.
Testament of youth
Cheering news from the RICS' annual bash to celebrate the best in young surveying. Leanne Kitson, a senior quantity surveyor at Faithful + Gould, has been crowned the winner of the RICS Matrics' Young Surveyor of the Year Awards 2015, in recognition of her pioneering work on dementia-friendly homes. Kitson was praised for leading a national delivery programme that delivered extra care and general needs homes for Sanctuary Housing. The judges were also impressed by her outreach work, and said she challenged stereotypes of the male-dominated profession by visiting schools, colleges and universities to raise awareness of the careers available in the property and construction industries.
Power source of the Amazon
Amazon (yes, that Amazon) has unveiled plans to build a 100MW onshore wind farm in Ohio, US. It turns out the retail giant has form in the green energy field - this wind farm will be the online retailer's fourth renewable energy infrastructure project this year. Amazon already has two wind farms and a solar farm with a combined generating capacity of 438MW. The firm has appointed Spanish wind farm developer EDP Renováveis to build and operate the facility, which is expected to be completed by May 2017. No option of next day-delivery then. Disappointing.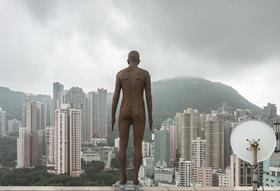 The Iron Men
Hong Kong residents have been acquainting themselves with an army of seemingly rusting men peering down at them from the roofs of a variety of towers. Sculptor Antony Gormley - for it is he - has created 31 benevolent-looking bodies to scatter across the city for public art installation Event Horizon. The majority of the figures (27) are made of fibreglass, with the remaining four made of cast iron. UK firm Atkins provided engineering services on the project. Some residents have somewhat unkindly likened the bodies to an "alien invasion".