While Taylor Wimpey takes to literature to win over the nation's youth to the construction cause, a contractor accidentally insults its own staff – and some people just need to wash their mouths out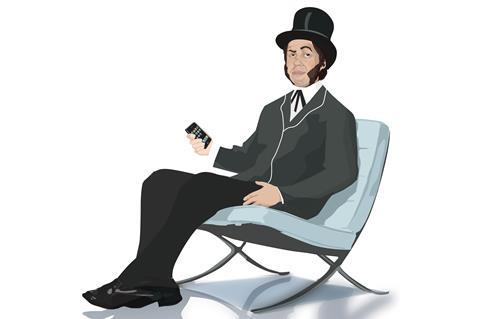 Picture this
We all know the industry needs new blood, so I heartily endorse Taylor Wimpey's latest efforts to educate the nation's young about the workings of the housebuilding industry. The firm, which reported profits of £812m last year, has launched a children's book featuring two characters, Molly Mortar and Handy Andy, which illustrates – literally – how homes are built. It also outlines a number of important health and safety messages "in a fun and understandable way that we hope children will respond well to". All laudable stuff, although I'd like to have seen additional characters to really ram home the authenticity aspect. Perhaps Larry Landbank and Sally Snag would cover it?
Spread the love
As motivational emails go, I'm not sure this one hits the mark: word reaches me that a rather large contractor has sent the wider team an update on the issues discussed at its most recent board meeting. Top of the agenda is "filling the building with more talented and productive people". I think that sound I can hear is the collective noise of current staff dusting down their CVs, clearing their desks and heading out of the door.
A remarkably high interest rate
One of my hacks was down at the press viewing of the new galleries at Westminster Abbey which are due to open next week. Called the Queen's Diamond Jubilee Galleries, they will display 300 treasures from the abbey's collection and are accessed by a stair tower. Half the world was down there, I'm told, with more than 40 journalists and TV crews from as far away as Australia and China mixing it with hacks from architectural, lifestyle, heritage and religious mags. I wonder if the glut of tall towers going up in the City will generate this kind of interest?
It's all balls
As Chelsea FC's billionaire owner, Russian businessman Roman Abramovich was busy burying the club's new stadium last week, my thoughts turned to one of the club's founders, Henry Mears, who is himself buried in nearby Brompton cemetery. Some Blues fans have been suggesting Abramovich's decision to scrap the stadium has more to do with the Russian's visa problems than the "current investment climate" which sees interest rates running at the sky-high level of half a percent.
Tuned in
Alinea founding partner Richard Taylor was off to an Echo & the Bunnymen gig last Friday, just weeks after seeing Morrissey frontman of another eighties indie icon The Smiths. My hack tells me he spoke with glowing enthusiasm about the band behind songs such as Meat Is Murder, The Queen is Dead and Still Ill. Manchester-born Taylor is off with his wife to see another Manchester lyricist in the next few weeks, Take That's Gary Barlow. Could It Be Magic, I wonder, or more a case of Heaven Knows I'm Miserable Now?
Questions will be asked
Knight Frank is holding a London-themed quiz night at its Baker Street office next Tuesday. It promises that participating teams will be able to test their knowledge of the capital's history, people and monuments. Presumably the losers will be sent to Coventry?
Show time
They don't do things by halves over at Canary Wharf. A recent visit to the 31st floor of One Canada Square saw one of my hacks taken aback by the presence of three full-size show apartments for its mixed-use Wood Wharf scheme. Beats walking across a muddy construction site to look at the inside of a drafty shoebox, I guess.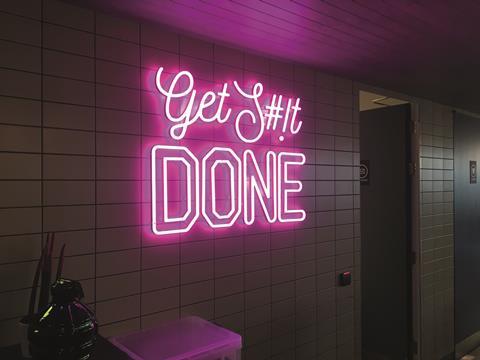 Filthy talk
I've mentioned the Aldgate Tower already, but during a visit there one of my hacks was ushered up to the fourth floor, where resides the main reception for workspace provider WeWork. It seems to be a sea of profanity, judging by the photo he took (left) and the tales he was told. I hear that the mirrors in the bathrooms bear the legend "You look fucking gorgeous" and there is a picture on one floor, next to a photocopier appropriately enough, that simply says "Fuck". Is this the new corporate motivational jargon? If so, I'm blaming blue-sky thinking.
Send any juicy industry gossip to hansom@assemblemediagroup.co.uk