We celebrate the Little Britain Challenge Cup, Dagenham is ready for its close up, a plan for a shared football ground in Manchester gets fans excited (but not in a good way), and the future is closer than you think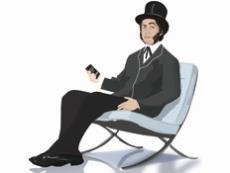 Looking forward to it
Fancy building a base on Mars, or a spaceport? Or how about a luxury underwater property development, or a floating city, or a vertical farm? According to research from a bunch of leading futurologists, including Robot Wars judge Noel Sharkey, such projects will be the pipeline of the future. One futurologist, James Bellini, even claims there are schemes on the go right now looking to build supersonic pods that transport people between cities at 1,000km an hour. The research coincided with the Institute of Engineering and Technology's Engineering the Future festival, which aims to inspire the next generation of engineers.
Credits where they're due
"Made in Dagenham" may become a common phrase on the credits of films if London mayor Sadiq Khan and Barking and Dagenham council leader Darren Rodwell get their way. The pair have decided to spend £80,000 on a study to make the business case for turning the abandoned Ford car plant in the borough into London's biggest film studios. The capital already has three film studios in Twickenham, Ealing and the Three Mills facility in Stratford — as well as Pinewood, Elstree and Shepperton just outside its confines. However, London is very popular among the film producing community and extra space is required. The news follows the council's decision in the summer to make Barking the Barcelona of the Thames with its Barking Riverside development.
Behind closed doors
In other Barking and Dagenham events, it took the skills of the country's top safe cracker (who cannot be named as he has links to the MoD), but a 1950s vault has finally been opened in an abandoned control building at Barking Riverside. The old control room was once part of Barking power station and was opened in 1925. The building is to be transformed as part of the plans to create a new neighbourhood in the borough. The vault, after seven hours' work, gave up a double-doored Chatwood Milner safe, which was unfortunately empty, and a bookshelf of decomposed folders and files.
Game of two halves
South African architect Ruben Reddy has caused a stir by suggesting the red and blue halves of Manchester share a football ground on environmental grounds. Speaking at the Soccerex conference in Manchester, Reddy suggested footballing giants Manchester Utd and Manchester City could emulate the relationship that exists between AC Milan and Inter Milan in Italy by sharing their grounds. Sports stadium specialist Reddy said: "We have spoken about how football is the pride of this city but what would it be like if there was one stadium and both clubs used it?" "Awful" is the only printable response we've had from fans of either club so far.
Patron saints
Construction industry charity Crash honoured its patrons' generosity and loyalty at its annual awards ceremony last month. Hosted at the offices of Building's publisher UBM, the event brought together an illustrious gallery of big names from the industry, who have all given their time and resources to support the charity's cause. Crash chief executive Francesca Roberts addressed patrons at the reception, saying: "Patron companies underpin every aspect of Crash." You can also support homeless people and hospices, by signing up to the charity's No Christmas Card appeal at www.crash.org.uk
So solid crew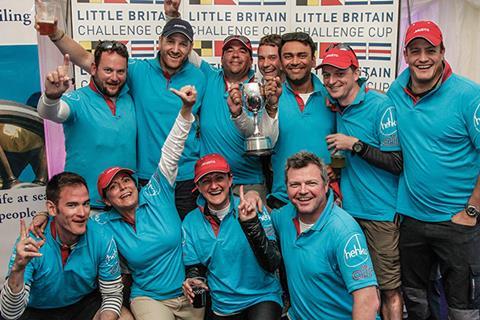 Congratulations to Haig, Long & Partners and Polyteck which were crowned the winners of this year's Little Britain Challenge Cup, the construction industry's annual sailing regatta last month. The event attracted 750 crews this year from across the industry, including developers, contractors, architects and suppliers. Attendees included Wates, Lendlease, Shephard Robson, Surface to Air, Galliford Try and Eckersley O'Callaghan. There were also drones, colourful uniforms, pontoon parties and plenty of wind. In short, great sailing, networking and lots of money raised for Little Britain's charities. And according to those in attendance, sentiment on the ground was positive, with no sign of Brexit blues.
Send any juicy industry gossip to hansom@ubm.com