There's a lot to celebrate this week - both at the Holcim Awards in Moscow and at HLM's 50th. Elsewhere, though, the industry is in the dock and a hideous building gets planning approval in Brum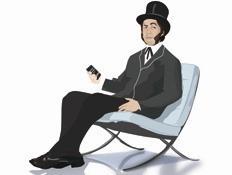 Taking shots
It's not every day my hacks get to knock back vodka shots in a grand neo-classical Moscow building built in the time of Catherine the Great while overlooking the Kremlin, but that's exactly the situation one of them found themselves enjoying last week. The journalist in question was a guest of Aggregate Industries, UK arm of Swiss building products giant Holcim, on the European leg of its global Holcim Awards to celebrate innovation in sustainability at Moscow's famous Pashkov House. Russian hospitality was in abundance in the form of acrobatic circus acts, ballet performances and copious amounts of alcohol. The awards cycle is held every three years, probably because it takes that long for Holcim to save up for the party. Not that my man is complaining.

Back in the U.S.S.R.
An informal understanding of "don't mention the Ukraine" was generally observed among guests at the Holcim Awards. It should be said that our man in Moscow was made to feel very welcome by all the Russians he met during his stay. A couple of guests did nonetheless suggest that perhaps the long-in-the-making awards might have been held elsewhere had the hosts known what would unfold in the former Soviet bloc nation. A reminder of Russia's former control of the country was never far away. The Soviet-era Radisson Royal Hotel that Holcim's guests were staying in was called Hotel Ukraina.

Who's the ugliest of them all?
What's worse than designing the UK's ugliest building? Perhaps it's the local councillor saying your plans are destined to become the UK's ugliest building before they have even got planning permission. Birmingham councillor Barry Henley told the local press that Coventry architect D5's planned conversion of a thirties brick warehouse into flats was a "shoo-in" for next year's Carbuncle Cup - run by Building's sister publication Building Design. He told the Birmingham Post: "This is the ugliest building I have seen come forward for planning permission. The images are just utterly dreadful, it is hideous. "Having seen the Tesco in Woolwich win the award for Britain's ugliest building,
I would say this is a shoo-in for next year." Planning officers were not deterred, however, and have since recommended the scheme - called, with apparently
no irony, Concord House - and it has now been approved.

Trials and tribulations
I am tempted to dust off my powdered wig to attend the Health and Safety Executive's (HSE) mock trial next week. The HSE is inviting construction bosses to sit as judges for a pretend trial as a means of highlighting dangers in the work place and the possible consequences for directors of construction businesses. The trial will focus on a fictionalprosecution arising from an incident where an employee of a painting and decorating firm working on a refurbishment project has suffered serious injuries after falling from height. The case will be heard by a real magistrate, and a qualified legal team will prosecute and defend, just as would happen in a real case. It's certainly a novel way of pressing home the point that we should never take these issues lightly - falls account for more than half of construction workplace deaths. Call Dee Welsh on 0121 607 6129 for more information on the event.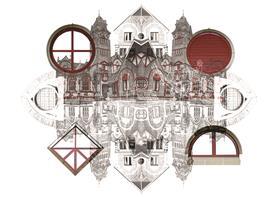 Happy 50th

One of my staff recently helped judge architect HLM's research and art competition held in honour of the firm's 50th anniversary. Entrants were asked to put together a piece of art that told the story of one of the practice's many buildings. The standard of entries was incredibly high but architectural assistant Damien Doonan's winning interpretation of the brief (left), which featured the firm's Broxbourne Civic Offices, edged above the rest. There was some suggestion of bias as Damien had organised the competition, but my lackey and his fellow judges - none of whom knew who the entries belonged to - were unanimous. It was a worthy winner.