Football and politics weave in as Greg Dyke tries to tackle Sadiq Khan's (shrinking) housing targets, Leicester is (still) celebrating, Gatwick strengthens its defence and New York remembers thinking big. Plus, Torytubbie energy policy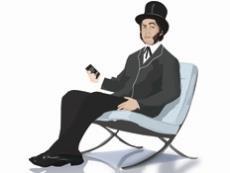 Pie in the sky
London airport Gatwick is going on a tour around the country in an attempt to convince the regions that expansion at Gatwick will benefit them. The airport claims giving it a new runway and not Heathrow means more regional airports will be able to offer international flights. It paints the picture of a three-runway Heathrow as an all-absorbing monolith which will draw in all of the long-haul airlines, lured by charging passengers higher fares for flying out of a "dominant" Heathrow. A new runway at Gatwick, Gatwick claims, will address the issue of capacity in the South-east but will be a smaller airport than Heathrow, meaning it won't steal
all of the growth from regional airports. That makes sense, right?
Not a fan
I've heard a lot of unlikely reasons cited for why development shouldn't take place. But Greg Dyke has come up with a new one for me. The Football Association chairman complained that the safety of fans on match days could be jeopardised if Quintain's plans for 5,000 homes close to Wembley stadium get the go ahead. Extra traffic on surrounding roads could delay fans' departures from Wembley by up to two hours, forcing many to be penned in, the former BBC director-general grumbled. The plans are now due to be referred to new London mayor Sadiq Khan, who made great play of his credentials as a football fan - he's an Arsenal fan - in the run up to this month's mayoral election. We'll have to see what counts most now he is in power - the beautiful game or the capital's housing targets.
Marxism reaches City Hall
Speaking of which … The sound of crunching gears is emanating from City Hall as Khan appears to back-pedal on his commitment that half of all new housing in the capital should be affordable. The new mayor's team have briefed that 50% benchmark is a "strategic, long-term target". It reminds me of the old Groucho Marx quote. "Those are my principles, and if you don't like them … Well, I have others."
Keepy uppie
There's been no shortage of partying in Leicester since the city's football club was crowned Premier League champions a fortnight ago. And they're going to keep that spirit going at Pick Everard as the city-based firm marks the 150th anniversary of its foundation with 150 days of sporting challenges. The real enthusiasts will be able to take part in the Pick Everard 150 Challenge bike ride from Inverness to London, taking in all the firm's offices en route. But those of a more sedentary disposition may prefer the 10-mile mile walk in the Leicestershire countryside.
'If you can't make them there …'
It may be a city full of iconic skyscrapers, but New York would look very different if contemporary building codes had been in place there in years past. Quantierra, a real estate firm, ran the rule over 43,000 of the city's buildings to see if they would have been allowed if current zoning rules had been in place when they were developed. They discovered that around 40% of the buildings they examined turn out to be taller, bulkier, bigger or more crowded than would be permitted these days.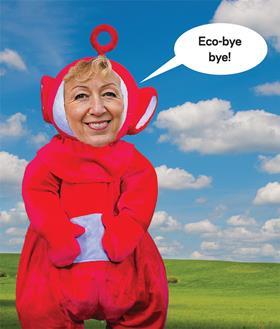 Zero carbon is kids' stuff
Energy minister Andrea Leadsom was in Bicester in Oxfordshire this week to launch the UK's first eco town, which will feature 6,000 zero-carbon homes over the next 20 years and has already seen 91 homes built and some residents move in. So impressed was the straight-talking minister with some of the sustainability features on the houses, when asked for her view on the eco town she said: "Well, I think for anyone who watches Teletubbies, grass roofs are the way to go." That's as good an endorsement as any for zero-carbon homes, I say, and shows how seriously this government is taking the sustainability agenda.
Send any juicy industry gossip to hansom@ubm.com