Swimming pool architecture reaches a new high this week, Balfour Beatty has something eyebrow raising in the claims department, there's a prototype design for bonsai-sized flats and sexiness is found in unlikely places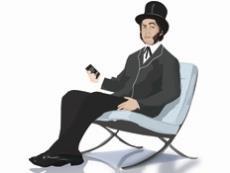 Credit where it's due
Balfour Beatty's latest interim results had a number of analysts perplexed by the sheer complexity of a document that included three pages of exceptional or "non-underlying" items. But the claims of new chief executive Leo Quinn around the firm's huge Hinkley Point M&E contract also raised a few eyebrows among competitors. Quinn listed the £500m joint venture contract as proof of the "progress" made at the firm since he arrived in January. He asked analysts to "let me try and sort of frame these results for you and the way I think about it in terms of the progress we're making … We've seen a number of landmark wins, both in the US and in the UK, whether it be the new nuclear in the places like Hinkley or the motorways with the Highways Agency". However, as the firm's rivals know, the Balfour-NG Bailey joint venture was selected by EDF for the landmark job at least 18 months ago, well before Quinn arrived. The announcement was merely delayed to fit in with EDF's media timetable.
You sexy thing
This magazine has documented many of the challenges facing the housing association sector in recent months: falling rent rolls, further grant squeezes and huge uncertainty over the direction it will take in response to changing policy. Many of those in the sector are pretty ideological about their jobs, committed to doing what they can to help those without access to housing. They are not, I would imagine, used to being described as sexy. But this is what the sector is, in a financial sense of course, according to the pages of the Daily Mail no less. The Rothermere rag used this dubious soubriquet when describing the imminent stock market flotation of Altair, a social housing consultant run by Building columnist Steve Douglas, which it said was in a "sexy sector". "Housing now sexy," Douglas reacted. "Who'd have thought?"
Safety at work
Prostitutes should be treated in the same way as road construction workers and forced to wear high-vis safety jackets, according to the deputy mayor of a small town in Italy. Luciano Sinigaglia, deputy mayor of Spino D'Adda in Lombardy, told Italian newspaper Corriere Della Sera: "The sex workers should be treated as employees who work on road construction and be forced to wear clothes that make them visible." He said a new law should come into force next month, with prostitutes facing a fine of up to £360 if they don't comply with the rules. Sinigaglia, who seemed less interested in actually dealing with the issue of street prostitution, added: "Let us hope men don't get confused and try to pick up a road worker by mistake."
Space exploration
The housing crisis it seems may have found a saviour in the shape of YO! Sushi founder Simon Woodroffe. Possibly taking inspiration from the compact Japanese food he has helped popularise in the UK, Woodroffe has launched YO! Home, which sees space-saving apartments taking compact living to a new level. At the push of a button a bed lowers from the ceiling, slotting on top of the sofas to replace the living room. A dining table can rise up from a hatch in the floor using a counterweight system similar to those used in theatres. The prototype design may make its first commercial appearance in Manchester as the company is close to signing a deal with a developer there who plans to submit a planning application next month.


High water mark
Voyeuristic plans have been revealed for London's first human aquarium at the luxury Embassy Gardens in Nine Elms by Arup Associates. The glass pool, suspended 10 storeys above street level, will be clearly seen from the windows of the new US embassy, which should make working there pretty distracting. The agents tell us that swimming in the pool will feel like floating in air, though I wonder how many residents will feel comfortable flaunting both their Speedos and their wealth in this way. Whether local youths will see the hanging pool as an attractive target for whatever projectiles happen to be around remains to be seen.

Send any juicy industry gossip to hansom@ubm.com