Migrating fish are a matter of debate, a horse and his contractor bring it home in Ireland and Ewoks avoid having to visit the White House. Some BEEs, meanwhile, are looking doubtful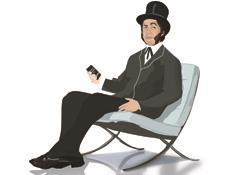 Planning reform
The planning minister gave an interview with the Telegraph last week that could have been entitled "my former life as a nimby". Nick Boles revealed how, as a child, he helped his family lobby - unsuccessfully - against a development in his home village of Talaton (Campaign to Protect Rural England's Best Kept Village in Devon, 2009). Boles is now a reformed character, he assured one of my reporters, explaining that "at that age you largely do whatever your family is doing". The minister said he and his father - a one-time director general of the National Trust - now agree the development was a good thing for the village, keeping shops and pubs open. It's a shame he doesn't seem to have convinced the current National Trust boss, Sir Simon Jenkins - the principal public backer of the Telegraph's "Hands off our land" campaign.
Time to BEE worried?
Over the last year the Cabe "wing" of the Design Council has built up an impressive network of experts - known as BEEs (Built Environment Experts) - to help with local Design Reviews. However, more doubt was cast over the future of the former built environment design quango by a Christmas message these experts received from Design Council chief executive John Mathers. (It fell to him to send it, of course, after the post of the former director of Design Council Cabe was unexpectedly terminated in November.) Some BEE eyebrows were raised when they realised that Mathers' 420-word festive missive, full of positive predictions about the year ahead, failed to mention Cabe once. A sign of things to come?
Something smells fishy
Could fish sink a Severn Barrage? When a committee of MPs heard from opponents of plans to build the barrage this week there was a series of heated responses to the committee's questions. One was from Martin Salter, national campaigns co-ordinator at the Angling Trust, who angrily told them: "Claims that these turbines are fish friendly are absolute guff!" Salter was adamant the turbines that developer Hafren Power planned to use would destroy fish's routes to breeding grounds, make it hard for them to navigate and "mince" the creatures with their giant blades. Nobody, it appeared, was very keen on minced fish.
Maybe it's because you're a Londoner
Ever wondered why you can't afford a pad in central London? The reason usually offered to explain the ludicrously high prices is that foreign buyers inflate the market, something I can now attest to be true. On a visit to a Morpheus development in Kensington, one of my reporters asked chairman Andrew Murray what proportion of his schemes he sold to foreigners. Murray replied that the home they were standing in was the first he's sold to a Brit in seven years.
The sky IS the limit
Hansom was sad to learn that the US government has decided against building a real version of the Death Star - a battle-station armed with a superlaser, as seen in the Star Wars films. In a playful response to a petition signed by 34,000 people who called for construction to begin by 2016, a senior White House official said that the Obama administration "does not support blowing up planets" and said the cost - about $850 quadrillion - was too high.
Reddington romps home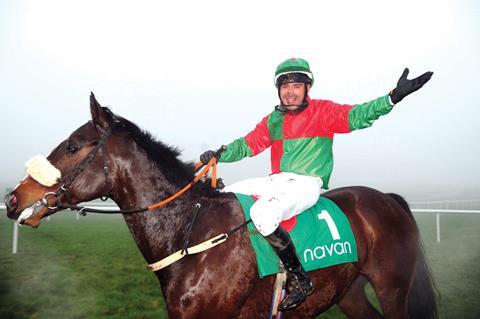 Who says an old dog can't learn new tricks? Last Sunday's 3.45 at Navan racecourse in Ireland was won by John Reddington (pictured), in his first professional race. As well as a first-time jockey, Reddington also happens to be the 40-year-old chief executive and founder of groundworks contractor J Reddington. In heavy conditions he romped home at 16-1, beating the trailing pack by more than four lengths. As if that wasn't enough satisfaction, he owned the horse, Agent James, that he came in on. Reddington told my reporter: "I'm very fortunate to own the horse and to win - it was a great day." I'm willing to bet beating the other pros was a breeze next to winning a decent margin as a UK subbie in the current market.