We meditate on the world's transient nature, as we see sandcastles washed away, Zaha's Olympic dream ends, and we are walked out on by a nuclear bigwig. But friends are forever, especially at Balfour Beatty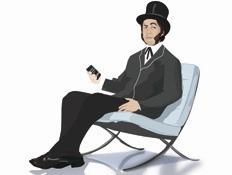 Leo's special friends
Last month Building detailed the management changes afoot at the UK's biggest contractor, Balfour Beatty. One of the most striking features of the changes is the number of people brought in by new chief executive Leo Quinn who have worked with him in previous jobs. We hear that among former (and current) Balfour Beatty alumni, these hires - including new UK construction boss Dean Banks, group commercial vice president Tim McCarthy and chief information officer Chris Johnson - are now being referred to informally as FoLs: Friends of Leo. Whether the new moniker is affectionate or not, our sources don't say …
Low energy
You might expect that EDF Energy's commercial director Ken Owen has a lot of time on his hands. EDF hasn't even fully committed to building Hinkley Point C - the first of the next generation of nuclear power plants - almost two years after the French energy giant agreed a subsidy level with the UK government. Plenty of time, then, for Owen to attend a nuclear conference put on by the Institution of Civil Engineers (ICE) last Friday. Or perhaps not. After a rapid rundown of EDF's progress on Hinkley, Owen said he had to dash off, as he was embroiled in a Hinkley tender negotiation "at a very sensitive stage". Perhaps things are finally progressing at Hinkley. Sadly, however, he refused to go into any detail, saying: "Sorry I can't tell you more; I know there's a journalist in the room." Rumbled again…
Masks at the ready
Staying at the ICE nuclear conference, a Q&A session on "protecting intellectual property in the nuclear industry" had to be postponed after a strong smell of gas invaded the grand hall where the event was being held. An event organiser was heard telling several attendees sitting near the vents on one of the walls, "I wouldn't sit there if I was you, it smells like diesel". A networking and refreshments break was seamlessly brought forward, with the programme finally going ahead half an hour later.
King of the sandcastle
Sandcastles it appears may be the inspiration for Renzo Piano's Shard and its Shardettes. Piano has told the Guardian that one of his favourite childhood pastimes was the creation of these "ephemeral" structures, and provided the paper with a handy step-by-step guide for building one. Imparting his wisdom, Piano says that you should not position it too close to the water in case of destruction, but not too far away either or there will be no water to watch ebb and flow. He adds that the mound of sand must ideally have a 45 degree incline and be 60cm tall. The architect notes, though, that building a sandcastle is "a totally useless operation"; luckily not everyone thinks that of the looming towers he has put up in central London.
Rock the Scala
It's that time of year again - the noise avalanche that is Construction Rocks returns this autumn. Construction's hotly-contested battle of the bands will feature 10 musically-gifted/challenged entries from across the industry, from WSP Parsons Brinckerhoff to Balfour Beatty, Peter Brett Associates to Deloitte. They'll be looking to unseat last year's winners the Macenaries (Mace). It's all for a good cause - since the event's inception seven years ago it has raised over £75,000 for charity Land Aid. This year's event takes place on 24 September at the Scala in King's Cross.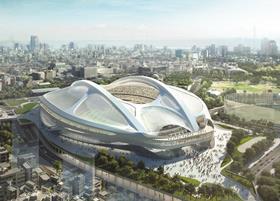 Zaha's ninja turtle swims off?
Who'd want to work on an Olympic Games? London 2012 aside - a surprise construction triumph for a cynical UK - building for an Olympics and infrastructure tends to be a horrendous experience for all involved (see Greece, and Brazil's current travails). Zaha Hadid is the latest to be burnt by the Olympic flame. The Japanese government opted last week to ditch her competition-winning design for Tokyo's national stadium after two years of controversy. Opposing voices included Japanese architect Arata Isozaki (comparing the stadium to "a turtle waiting for Japan to sink so that it can swim away"), politicians and 500 locals. The practice has vowed to try and rescue the scheme. They are obviously gluttons for punishment.