In a week of stats and records, can you guess a builder's favourite on-site groove? Or how many Brits claim home ownership is their main ambition in life? And do you think a builder from Derby can pull a 12-tonne truck?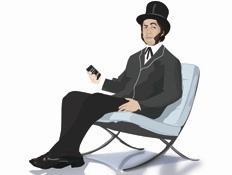 Epic gale
First it was a solar death ray. Now it seems the Walkie Talkie tower in the City of London is channelling the destructive power of the wind onto the unsuspecting streets of London. City of London head of design Gwyn Richards tells my journalist that so concerned are the authorities at strong winds pushed out from the bottom of the Land Securities and Canary Wharf Group tower that they have started to demand much tougher wind analysis reports from developers of future tall structures in the Square Mile. Richards said: "A number of people have complained about the wind underneath 20 Fenchurch Street, and the wind assessment didn't indicate any significant issue there."
Off the grid
Back in my day when we engaged in racing horse-and-carts, you could buy a house for £75. Now, after Lewis Hamilton's win at the British Grand Prix last weekend, some eagle-eyed estate agents at Emoov have charted how the British property market has changed between the years a British driver has won the race. When Stirling Moss first won at Aintree in 1955, the average house price was just £1,928. It rose to £4,222 when Jackie Stewart won at Silverstone in 1969, and shot up to £12,805 by the time notorious playboy James Hunt won in 1977. Now with Hamilton's latest victory at Silverstone on Sunday, we can measure that the average house price has risen by 9680% from Stirling Moss' win in 1955, to £188,566 today.
Boogie sites
Construction workers like to shake their builders' bums to Nicki Minaj's Anaconda. So says a construction insurance company who have revealed the top 10 favourite tunes workers love listening to on site. The team at constructaquote.com polled a total of 2,948 construction workers from around the UK, and asked them to reveal their five favourite songs to listen to while at work during the summer. The top five most selected songs were revealed as: Nicki Minaj - Anaconda; John Travolta & Olivia Newton-John - Summer Nights; Queen - Don't Stop Me Now; Wham! - Club Tropicana; and Tom Jones - It's Not Unusual.
Where the heart is
It seems the British are still very attached to bricks and mortar. Research from Progressive Property has over half of their respondents citing owning their own home as their main ambition. Meanwhile, 21% felt that settling down and starting a family was a goal for them and only 9% of respondents listed enjoying a fulfilling and challenging career as a goal. The research also addressed the rise of the "silver landlord", showing that 69% of over 50s consider property to be the safest option for making a return on their investment, with a third saying that they had already invested in property.
Visiting Constructionarium
The UK's special representative for international trade and investment, the Duke of York, visited non-profit organisation Constructionarium in Bircham Newton in Norfolk, before jetting off for the more exotic climes of Papua New Guinea to open the Pacific Games. Prince Andrew met with the construction experience provider's president, MP Nick Raynsford, and chairman Stef Stefanou as he toured the facility. The duke said he "was really excited about what Constructionarium does" and has a keen interest in STEM activities and supporting the creation of skilled jobs.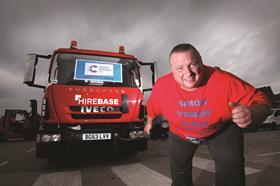 You've pulled
A builder has set a new world record for dragging a 12-tonne truck with one arm. Simon Plant, a 43-year-old builder from Derby, entered the record books after moving the truck 50 feet. Plant described his feat as "tough", but was spurred on by a good cause - raising money for Cancer Research UK. The new world record will also contribute to the UK's entry to the Record Holders Republic's World Record Organisation Cup challenge, which will see the UK and US enter into a special partnership to compete against India, Canada, Russia and Indonesia to achieve the most world records over
the next month.