Gossip columnist Hansom has been reporting on the more weird and wonderful antics of the industry all year, from swimsuit calendars to giant cakes and circus acts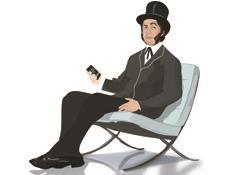 Here are his top 10 moments from 2012 …
Free ride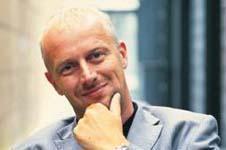 As Mipim wound down this year, the party of all parties was thrown by Urban Splash's Tom Bloxham at his fabulous bubble house up in the Cannes hills. Guests were invited to meet the legendary Antti Lovag - the man behind the original design of Bloxham's property. But who was the mystery cab-scrounger? As some of the industry's more honest folk including Piers Gough and Penoyre & Prasad's Phyllida Mills were busily working out a receipt between five, it became apparent that splitting it four ways would be more appropriate as our front-seat traveller had done a runner. One can only imagine he had gone to town on the expenses and was keen to avoid that final €35 euro receipt.
Escobar's nemesis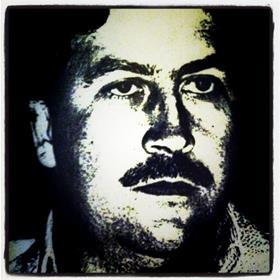 Bogotá may not be the first destination on construction companies' list of target markets, but I'm reliably informed the Colombian capital is teeming with opportunities for eagle-eyed firms. And so it was that one of my hacks ventured out to survey the market. But the best story he came back with had nothing to do with construction. At a glittering drinks reception at the British deputy ambassador's house in the city he shook hands with a diminutive, charming fellow he presumed was a local business leader. Only later was he told by fellow guests he was none other than the man who "ordered the killing of (infamous drug lord) Pablo Escobar", the former attorney general of Colombia. Not a typical contact it has to be said.
Thong gong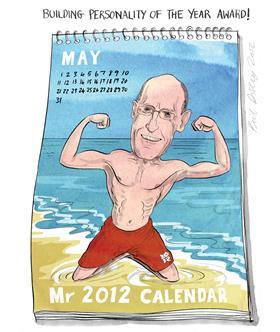 As readers will no doubt be aware, this magazine's Personality of the Year award is the most coveted gong in construction. But Tim Minchin, one of the comedians performing at last week's glittering awards bash, was convinced it needed spicing up. "The winner should have to do a swimsuit calendar," he joked. Alas, the victor, Olympic Delivery Authority chairman Sir John Armitt was having none of it - "You'll be pleased to know I'll be declining the offer," he quipped to a packed Grosvenor House. I'm sure the ensuing laughter was just to disguise their disappointment, John …
Cooped up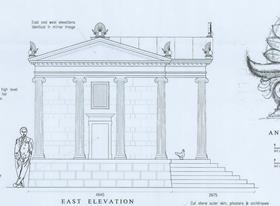 Midlands-based contractors were put on alert this week after one of Britain's richest men - hedge fund multi-millionaire Crispin Odey - announced he was to build a new stately mansion on his estate in the Forest of Dean, Gloucestershire. After a look at the finer detail, including designs by Christopher Smallwood Architects (left), though, it emerged that the palatial residence, replete with stone colonnades, windows made of English oak and topped by a decorative "anthemia" design, was nothing more than a grandiose hen house for his chickens - albeit one worth £150,000. Still, times are tough for regional contractors, there could yet be a bidding war.
How Arup pandas to the politicians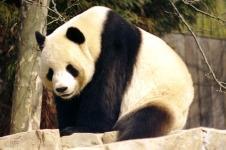 Interesting to see what firms have given to political parties, including the unlikely example of Arup, which gave a single £2,000 donation to the Scottish Labour Party in 2009. An Arup spokesperson explained that the money wasn't really a political gesture at all but was more about pandas. The cash was to cover the cost of tickets to a Labour Party gala dinner with the aim of supporting the Royal Zoological Society for Scotland. Along with the society, Arup was apparently a key player in successfully lobbying to bring the giant pandas Tian Tian and Yang Guang to Edinburgh Zoo from China.
Suits you, sir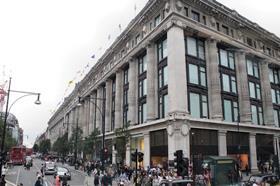 The worlds of architecture and fashion collided in Selfridges' flagship Oxford Street store this week for the opening of a men's designer section designed by Alex Cochrane Architects. One of the designers of the area told our conspicuously unfashionable hack that a mangled metal canopy above was an "object of wonder" to lure the shoppers in - or some such thing. The reporter later learned over a glass of champagne that one of the items for sale, a gold blouse, was designed for Michael Jackson to wear on his ill-fated This Is It tour. Our hack left soon afterwards, without purchasing the blouse.
Can't have your cake
It appears the canny engineers at Arup have finally met their match. Construction of a giant cake replica of London's Gherkin tower, built as part of a Diamond Jubilee baking contest, was cut short by the great British weather. A YouTube video shows the cake undergoing a controlled demolition part-way through construction after the Rice Krispies, marshmallow and golden syrup-based cake was deemed structurally unsound because of the relentless rain. But the 4.5m-high half-built Gherkin stood long enough for Arup to be judged the winner of the contest, over fellow engineers Buro Happold, Expedition and the Institution of Civil Engineers. "We were doing very well but as soon as it started raining the sugar started to dissolve and it became incredibly unstable," Tom Foulkes, Arup's head of marketing, said ruefully. "It probably would have collapsed by itself 10 minutes later."
Jungle boogie
Last week construction once again throbbed to the sounds of the annual Construction Rocks battle of the bands. Congratulations to well-deserved champion Zero Charm - an outfit from Balfour Beatty and Mansell - who defied their name to win over both audience and judges with a handful of raucously entertaining covers. Kudos particularly to the band's gorilla-suit wearing drummer who thrashed out the famous drum intro to Phil Collins' In The Air Tonight. A full review will feature in Building later this month.
Big topping out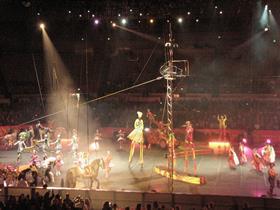 If it is true that every young boy at some point dreams of running away to join the circus, then it is equally true that few follow through with such a fancy. One of these rare exceptions is Jason Dempsey, a senior media executive at Aecom, who revealed this week that long before he became a practitioner of the dark arts of PR, he was a fully-fledged fire-breathing, 10ft-high-unicycle riding, circus performer. A colourful past indeed. He is also, one suspects, the only man ever to have run away from the circus to join a construction consultant.
Bear necessities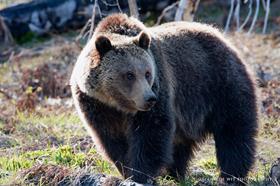 On the subject of unusual career paths, I was surprised to learn that the Building Centre director Andrew Scoones spent the early part of his career documenting the life of Scotland's world-famous Hercules the Bear. Grizzly bear Hercules was best known for his appearances in Hollywood movies - including Octopussy alongside Roger Moore. Scoones says he spent a couple of weeks travelling around Scotland filming Hercules in 1983, in his first job as a film producer. This assignment included coverage of a staged wrestling match between Hercules and an "abrasive" Glaswegian wrestler. Oddly, the hottest demand for Hercules' films was from Japanese television channels, he says.