This week: Star Wars comes to Disneyland, World Trade Centre visitors are hearing noises, and construction bods are climbing unbelievably far and sailing incredibly fast. Plus, some schoolkids are virtually flattening Stockholm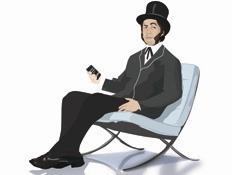 A theme park far, far away…
Film studio Disney has announced ambitious plans to allow Star Wars fans to step into a galaxy far, far away, after revealing it will recreate Star Wars-themed areas in its Disneyland parks in Orlando, Florida and Anaheim, California. The 14-acre attractions will transport guests to a never-before-seen Star Wars planet, where they will experience an epic adventure that will put them in the middle of a battle between the First Order and the Resistance. Visitors will also be able to take control of the Millennium Falcon spaceship. Construction is set to start in 2017 in Florida, with no date yet set for construction of its Californian counterpart.
Water beneath your feet
Construction and engineering experts have been called in at the World Trade Centre complex in New York after an underground leak was discovered. Workers at the complex said they began hearing the sound of rushing water behind the walls of the lower concourses, and officials fear the seepage could be coming from the slurry wall that separates the newly built site from the Hudson River. The experts have been tasked with dismantling sections of the walls and other previous construction along the lower subterranean concourses to try to get to the running water and trace its origin. A building with its own river? That's quite some leak.
A life on the open waves
With a week to go until the big event, there's still time to sign up for the 27th annual Little Britain Challenge Cup, the construction and property industry regatta. Firms from across construction, including Crest Nicholson, Galliford Try and Assael, are already signed up for the cup, which will take place in Cowes, Isle of Wight on 11-12 September. There will be five races split over two days, as well as racing and cruising sailing classes. For those still wanting to take part, entries can be submitted online at www.littlebritain.co.uk, or forms can be downloaded from the site.
The slow way up
On 27 September, intrepid teams of four will be pitting themselves against 37 floors of the iconic Heron Tower in the City of London. Climbing over 3,600 steps between each team, the challenge will call for fortitude, thigh muscles and a sense of fun. And it's all for a good cause, raising money for the Construction Youth Trust. The Trust works with young people, especially those from a disadvantaged background, to help them access employment opportunities in the construction industry. If you would like to take up the challenge and
enter a team you can do so by registering at www.constructionyouth.org.uk/skyline. The cost for each team of four is £100.
Live from Television Centre
Regular readers will recognise West London's Television Centre as a long-term project for developer Stanhope, set to provide 950 homes, restaurants, a gym and a new branch of members' club Soho House, as well as some back room space for former owner (1960-2013), the BBC. But it will also return to one of its original functions as part of a collaboration between the BBC, Battersea Arts Centre and Arts Council England. Live from Television Centre will be a two-hour live broadcast on BBC Four featuring theatre groups creating "five pieces of genre-busting theatre for BBC Four and iPlayer". Jonty Claypole, BBC director of arts, said: "Live at Television Centre will make a connection between one of the great factories of live TV and some of the most pioneering new talent working in theatre today." Tune in to have your genres busted on Sunday 15 November.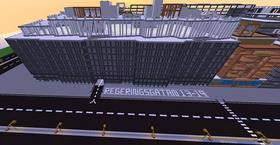 Crafty kids
Swedish developer AMF Fastigheter has teamed up with Minecraft and Microsoft, and invited a class of 10-year-old schoolchildren to flatten the city centre of Stockholm and rebuild it how they would like to see it (on Minecraft, I hasten to add, not in real life). Students from Loviselund school in Hässelby, Stockholm, used virtual TNT to "flatten" a part of the real life Urban Escape Stockholm neighbourhood in the Minecraft world and were then challenged to design and rebuild their own version of the district. The exercise took place as contractors began construction work on the real site nearby - the first time in Sweden a development has been launched simultaneously in both virtual and actual reality.