A lot of people are at the top of their game this week, with guest appearances from Marcus Trescothick and Ellie Goulding, and the architect of One Blackfriars looking to the stars - but someone else is in the doghouse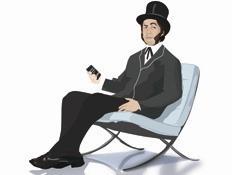 Using up the leftovers
The luxury facilities on offer to residents at Berkeley Group's residential tower at One Blackfriars, currently onsite, have been the subject of persistent speculation. Rumours of a "cheese cave" and a shooting range are sadly completely unfounded, but developer St George has said it will include its very own "snow room", where residents can, er, chill out in wintry surroundings. One person unlikely to be joining the capital's coolest residents, however, is the tower's architect Ian Simpson, who famously acquired the penthouse apartment atop his Beetham Tower project in Manchester. When asked whether he would be making a similar purchase in the London development, he was quick to price himself out of the running - although he did add, somewhat wistfully: "Well, if there's one left they haven't sold, of course..."
Within striking distance
With politicians everywhere looking hard at how to increase the supply of apartments for seniors, this month some of Ireland's policy makers hopped over from Dublin to see the recently completed first phase of a novel development at Somerset County Cricket Club. The scheme involved a clever deal with retirement housing specialist Pegasus Life, where the county got a new 3,000 seater stand while the developer acquired rights to build 60 apartments above it, and purchasers get free life membership of the club. Somerset is, however, where the West Indies' big-hitting Chris Gale plays his cricket, so wouldn't there be some risk to health and property when he comes to the crease? The delegation was confidently told that most sixes at Taunton are straight hits soaring in a line parallel to the apartment building. But no one had told that to ex-England star Marcus Trescothick. Just minutes later, as the group stood high up on the huge balcony of one apartment, I'm told that the left hander, practising with his back to the delegation, pulled a huge six narrowly over their heads that flew into the apartment above. Fortunately no harm was done, although it was noted that no one threw the ball back.
Star turn
The construction industry isn't always seen as synonymous with the word glamour. However, contractor ISG is clearly doing some good work in fitting out three Victorian buildings for homeless shelter The Passage, and has attracted some celeb attention for doing so. Pop star Ellie Goulding sprinkled some stardust on the firm, visiting its Vincent Centre site for the scheme in London. The singer posted a photograph of herself on Instagram at the site, and said that not only was she impressed with the charity's work, she also clearly has high expectations for ISG: "I can't wait to see it when finished! Going to look amazing!"
If it is broke, don't fix it
About half of all construction workers in the UK refuse to carry out DIY jobs around their own homes, according to a new survey. Just under half (48%) of construction workers surveyed by business insurance firm Constructaquote admitted they had never carried out DIY jobs within their own home. But it seems construction workers are all or nothing. Of those who often carried out DIY at home, 69% said they were a perfectionist and wouldn't trust anyone else to do the job.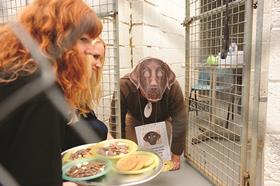 Give that man a biscuit
A building supervisor locked in a kennel for an hour said he found the experience "thought-provoking". Steve Harrup, a building supervisor for St John's Hospital, locked himself in the kennel for over an hour to raise money for Bath Cats and Dogs Home. Steve raised £1,574.45 for the shelter. Talking about his barking mad experience, he said: "Once I was locked up in my kennel, I realised just what some of the animals must be feeling; it was a strange and lonely feeling. I was so pleased to see other people when they visited. Overall the experience was thought provoking, as well as enjoyable."