Helen Gough is head of JLL's Buildings & Construction team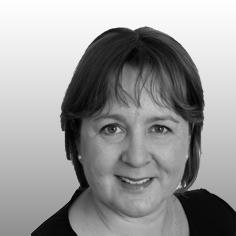 Helen Gough is the head of JLL's Buildings & Construction team comprising Building Consultancy, Cost Management and Project Management. The 200 strong team provide integrated solutions through the acquisition, development, management and disposal phases of the property life cycle to investors, developers and corporate occupiers.
Helen has worked within the commercial property sector for twenty years. She was appointed Chair of the RICS Building Surveying Professional Group for three terms from 2008 - 2011, having served on the Board and associated committees since 2000. She has worked with the European Property Federation and British Property Federation on key environmental European Directives.
She is a Fellow of the Royal Institution of Chartered Surveyors and Freeman of the City of London and Liveryman of The Chartered Surveyors Company.