A raft of housing policy announcements this weeks were somewhat overshadowed by the Heathrow expansion vote - but they could be important steps in speeding up housebuilding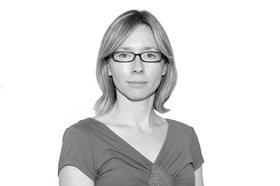 Infrastructure stole the headlines this week, what with Boris Johnson's flight from the Heathrow third runway vote and the government ditching the Swansea Tidal Lagoon scheme. The unfortunate timing highlighted the contrasting fates of these two high-profile projects – one representing a massive investment in the South-east, the other an abandonment of green innovation in Wales – and was bound to lead to outraged reactions. With all the fuss, mainstream media has paid little attention to a flurry of housing announcements that also came at the start of the week.
First up, Tory grandee Oliver Letwin released his draft analysis of the measures needed to speed up the rate of housebuilding; by Tuesday housing secretary James Brokenshire had pledged to boost social housing, and a cross-party group of MPs had set out proposals for a "new homes ombudsman" to help provide better redress for dissatisfied homebuyers. All of which slightly overshadowed the Liberal Democrats' launch of their new housing policy on the same day.
So if we take this week as a snapshot, can we detect a general mood emerging from the policy wonks? The Letwin review has taken an in-depth look at how developers are slowing the system down by limiting the number of new-build homes that are released for sale.
Vince Cable's willingness to 'tamper with' the green belt will please many in the industry who will see it as a pragmatic response to an outdated idea
Accusations of landbanking have long been hurled at housebuilders, but Letwin says he cannot find any evidence of them sitting on land. He does, however, criticise them for not building enough variety, stating that a greater range of "types, designs and tenures" would lead to faster build-out rates without damaging the local market.
He also points out what the industry is already painfully aware of – there are not enough brickies to build the government's target of 300,000 homes a year. So – if demand can't be met by foreign workers – he wants 15,000 more trained in the next five years. Good luck with that one, Sir Oliver.
Housebuilders got a bit more of a kicking from MPs who have identified high levels of dissatisfaction from buyers complaining at the number of defects in their homes. To get a grip on this lack of quality they are recommending an ombudsman, to be paid for by charging a levy on housebuilders. You can almost hear a collective cheer from disgruntled residents such as those forced to vacate their Coventry block of flats while Persimmon carried out works to shore it up. If the likes of chief executive Jeff Fairburn can receive a bonus of £75m, then surely the most profitable housebuilders should make the largest contributions to ensuring standards are maintained?
Which brings us to Vince Cable and the Liberal Democrats (see interview, page 28). He has no truck with Help to Buy and its success in plumping up house prices and by extension housebuilder share prices. In his words, "Help to Buy is completely the opposite of what the phrase implies". For Cable, the affordability gap will only be tackled when the price of land is addressed. His solution is a new agency, dubbed the British Housing Company, with compulsory purchase powers to buy land at 40% of market value. Speculative "hope value" on land with no planning permission, he maintains, has got to end. The agency would offer five-year rentals that could convert into freeholds with a mortgage, and if buyers wanted to sell they would do so through a pool, not the open market, to protect the discount for the next generation.
His other big idea is greenbelt swapping: freeing up "semi-developed, poor-quality or industrial areas" in exchange for protecting urban green space such as parks and playing fields. This willingness to "tamper with" the green belt will please many in the industry, who will see it as a pragmatic and flexible response to an outdated idea that has become somehow sacrosanct. But has Cable underestimated the emotional pull the green belt has on voters? He admits that Lib Dem local party activists are quick to mobilise in opposition to housing proposals, so he has a job on his hands making this policy politically palatable.
Where he probably is confident he's onto a vote winner is social housing. He wants to remove the cap on councils' borrowing so they can build homes at scale, aligning the party with Labour, which made a similar pledge earlier this year. He's targeting 50,000 social housing units a year, rising to Labour's target of 100,000 homes as soon as possible. The government has also latched onto the issue, this week raising the borrowing cap for some local authorities.
The precise targets, and preferred policy levers being pulled to deliver them, may differ between the three main parties, but the general direction of travel seems strikingly similar. Perhaps we are seeing something of a consensus emerging among politicians desperate to attract the young voters increasingly shut out of the housing market. It won't be lost on any of them that homeownership in the last 20 years among middle-income 25- to 34-year-olds has dropped from 65% to 27%.
While politicians may indulge in a bit of housebuilder bashing from time to time, the reality is – whatever their political stripes – their focus is very much on increasing delivery and to do that they need the private sector to play its part. What is interesting is to see all three parties making so much noise about council and social housing – and if they think there are votes to be gained, the noise won't die down any time soon.
Postscript
Chloë McCulloch, deputy editor, Building