The double-whammy of covid and Brexit means we need some state intervention if we are to have any hope of hitting housing targets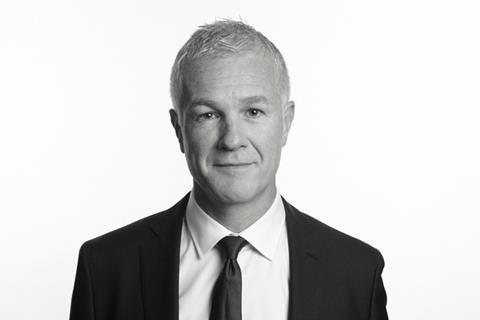 The new housing supply figures should be a wake-up call for the government as to the crisis in housebuilding. They show that both housing starts and completions are falling off a cliff.
The number of dwellings where building work has started on site was just 15,930 in the period April to June 2020 – a 52% decrease compared with the previous quarter – while the number of homes completed was just 15,950 from April to June 2020, representing a 62% decrease on the previous quarter and 64% below their level in the same quarter a year ago. They were also the lowest quarterly starts or completions since such records began in 2000.
Covid-19, of course, was the reason for the poor figures for April to June. But the figures also show a longer-term decline too, with the number of homes completed in the year to June 2020 also showing a sharp fall. An estimated 147,180 new builds were completed in the year to June 2020, a decrease of 15% compared with the year to June 2019.
At a time when the prime minister has said we need to 'build, build, build', it is clear that in terms of housebuilding, it is anything but
And while new builds in London did show a rise with 20,760 completions – an increase of 3% from the year to June 2019 – this is nowhere near the amount needed to meet demand in the capital. A report last month by the London Assembly Housing Committee – the body that scrutinises the mayor's housing strategy – found London needs to build more than 1.6 million homes between 2016 and 2041 to meet the housing shortage.
That is 65,878 new homes on a net basis a year, with two thirds of these (42,841) needing to be in social or affordable tenures. Yet the current London Plan has the capacity to deliver only 52,000 a year over the next 20-25 years.
So, at a time when the prime minister has said we need to 'build, build, build', it is clear that in terms of housebuilding, it is anything but. It means the government's aim to deliver a million homes over the next five years is also seriously at risk.
The government will no doubt point to the latest provisional figures which show that planning permission for 356,300 homes was given in the year to 31 June 2020, and also highlight its new planning proposals as the answer to building more homes, saying that it will mean "permission in principle" will be given to developments on land designated for renewal to speed-up building.
But this would be a red herring: new data published earlier this month shows more than 380,000 homes granted planning permission between 2011 and 2019 remain unbuilt – accounting for 40% of all homes with planning consent in England.
The uncertainty over the Brexit deal is also playing a role, with investors holding off putting money into new developments until the picture on a withdrawal agreement becomes clearer. It means fluctuating land values are reducing the incentive on developers to build in the short term.
So what can be done? First, the government could temporarily stagger or defer Section 106 planning obligations so that developers are encouraged to complete developments that have received planning permission as soon as possible.
And second, as the private commercial housing market is likely to continue to stagnate for the immediate future, the government could accelerate spending on social housing, as the likes of Shelter have suggested.
It is clear that the double-whammy of covid and Brexit has led to an unprecendented crisis in housebuilding rates. It is time for the government to provide housebuilders – and homeseekers – a boost of confidence.
Clive Docwra is managing director of the property and construction consultancy McBains