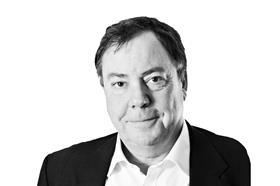 Amidst all the furore over the Prime Minister's proposed Brexit deal, the latest housing figures from the Ministry of Housing, Communities & Local Government were released to minimal fanfare. A good time to bury bad news perhaps? For the figures would seem to indicate that their objective of reaching the target of building 300,000 new houses per annum is now no more than a pipe-dream.
There was a mere two percent increase in the number of extra homes built and created last year. The 222,190 net additions in 2017-18 resulted from 195,290 new build homes and 29,720 gains from converting non-domestic use to residential use, where shops, for example, have been re-purposed. You will recall that the target was 300,000 homes to be created every year to meet the UK's housing shortage.
In total, the 222,190 net addition in 2017-18 is just below the peak of the 223,530 new homes created in 2007-08.
Clearly this blizzard of numbers is meant to obfuscate and present the work of the current housing minister in the best possible light: 'Today's figures are great news and show another yearly increase in the number of new homes delivered, but we are determined to do more to keep us on track to deliver the homes communities need.' So said Housing and Communities Secretary James Brokenshire shortly before he was dispatched to tour the TV studios to defend his boss's Brexit plan.
These housing figures came out on the same day that Brexit imploded, as Theresa May defended her withdrawal agreement proposals and lost several cabinet ministers in the process. The City responded with predictable harshness, and house builder stocks took a pounding. House builders Persimmon, Taylor Wimpey and Barratt Developments all closed down more than 7%, with Berkeley Group falling more than 6%. The four FTSE 100 house builders lost £1.6bn collectively from their market capitalisation. To be fair, by the time you read this they will probably have regained a great deal of their losses and few have sympathy with these firms when the CEO of one house builder is seen walking away having pocketed a massive £75m bonus.
But my point is that whilst the housing Minister should be being berated for missing his targets, the news is lost amidst the all-consuming Brexit drama. Also, it is worth pointing out that it is not the Government who will deliver on these promises. It is the house builders, and if Brexit is making them and their investors nervous they will simply sit on their cash and not build. It is this lack of confidence that prevents builders from building when they see that consumers are spooked.
A very interesting statistic included in the new numbers revealed that of those houses granted building permission specifically under permitted development rights, the number being built was down 28% from 18,887 units in 2016-17 to 13,526 in 2017-18. This is despite the fact that permitted development rights were amended to make it easier to convert buildings to residential use. Put simply, you can make it as easy as possible by removing planning restrictions, but you cannot force companies to build.
Also, it is no good demonising and blaming the builders. They operate on the basis of loyalty to a plethora of stakeholders, and the current febrile environment is not going to help the situation.
Richard Steer is chairman of Gleeds Worldwide