If property investors are to improve the energy performance of their assets they need clarity on the government's long-term aims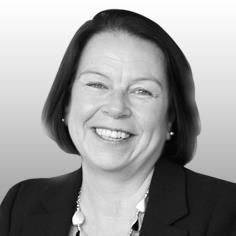 As the Department of Energy & Climate Change (DECC) met with industry stakeholders earlier this month to consult over the forthcoming Non-Domestic Private Rented Sector Energy Efficiency Regulations, it seems timely to ask ourselves what the future trajectory looks like and whether we are really on track to meet government's ambitious 2050 targets.
Closing on 2 September, the consultation has been tasked with successfully implementing the policy outlined in the Energy Act 2011 that on 1 April 2018 it will be illegal to let out the least energy efficient buildings, namely those with an EPC rating of F and G, without undertaking certain upgrade measures.
But where do we go from there? Surely if the industry is about to get busy changing their F's to E's, they should also be considering how long it is before they need to be upgrading the very same asset to a C or D and then again an A or B?
Not forgetting that energy for heating and powering non-domestic buildings is responsible for around 12% of UK total emissions, while standards are in place to tackle the performance of new buildings, certainly at a theoretical level (but that's a matter for another day), 60% of today's non-domestic buildings will still exist in 2050 and clearly claim our biggest focus. Indeed, 18% of all non-domestic property in the UK currently claim EPC ratings of F or G and this does not take into account the significant number of properties that have yet to be rated.
Property owners with extensive portfolios are going to have a lot of work to do in the lead up to 2018 and beyond but have they even started or are they waiting for detailed regulations due to be issued by DECC in spring 2015 before election madness takes over?
Improving EPCs will not necessarily reduce carbon emissions in our existing building stock, so we need a way of measuring and limiting actual energy use
At Legal & General we have been working hard behind the scenes to mitigate this risk and now not only have sustainability risk assessments and improvement plans in place for every single one of our assets but now have a total of five funds that contain minimum EPCs of E or above (or will by the end of the summer). But don't think for one second that we're complacent! It is only as a result of these assessments that we know quite how much work needs to be done to get to the end target - whether that's an EPC or even a DEC of A, B or C?
Without a long-term trajectory from government, detailing plans to achieve its 2050 targets, it will however make it incredibly difficult for the commercial property sector to schedule any upgrade works cost effectively. It would create a false economy to simply upgrade to an E or D during refurbishment if in 10 years' time the minimum standard will be a C. Similarly the fact remains that EPCs are just a theoretical rating, taking no account of how a building is actually operated or maintained.
Improving EPCs will not necessarily reduce carbon emissions in our existing building stock, so we need a way of measuring and limiting actual energy use. Hence, if the intention is to reduce UK carbon emissions, the only logical route is to move the minimum requirement to Display Energy Certificates (DECs) which are based on actual data. This is possible under the Energy Act, without any more primary legislation, but DECC have remained very silent on this issue to date.
At the end of the day property should be held by long-term investors interested in making long-term decisions. We need to understand the longer-term regulatory stepping stones that will drive this direction of travel and ensure the right rating system is in place to support it. In short, we are in danger of these regulations placing unreasonable burdens property owners without incentivising the effective change. We look forward to further clarity in the coming months.
Debbie Hobbs, is head of sustainability at Legal & General Property