One solution to increase housing supply in London is to build upwards, says Alan Davison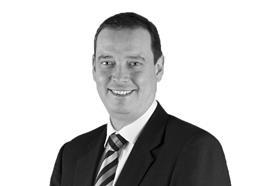 Whether that is building on top of shopping centres, over railway lines or adding floors to existing social housing there is a view that if we are going to help solve the London housing crisis then we must reach for the skies.
One of these routes, building on top of existing housing is now seen as a credible way of increasing supply. Agent Knight Frank produced a report late last year estimating that 40,000 homes could be built on top of existing buildings in central London alone.
Reinforcing this, developer Apex Airspace called on the government earlier this summer to recognise the potential contribution of airspace development to housing need. Apex estimates that permitting extensions of just one storey could have enabled 180,000 new homes in London alone.
A recent study by the campaign group Transport for New Homes, which is backed by organisations such as the RAC Foundation concluded that Britain is too reliant on the car. One way to alleviate this is to build closer to existing transport infrastructure where education, healthcare, shopping and leisure facilities are already in place.
The Mayor of London, Sadiq Khan, has given his support to rooftop developments and the recently published NPPF guidelines made clear that planning authorities should support well designed and appropriately scaled schemes of this nature.
This is a potential benefit to social housing suppliers. Apex suggests that the value of councils' land holdings could be significantly boosted if they included airspace in their calculations increasing by as much as 10% to 15%.
Of course, it is always easier said than done. Where it involves building on rooftops it is not straightforward and requires considerations that are very specific to this type of development.
It is not the same as building on a cleared or greenfield site. Instead, rooftop schemes should be considered as new build projects with their foundations many metres in the air and as the extension of an existing building.
Pellings is working with public sector clients on projects of this kind at various stages from initial viability to those where it is already procuring contractors. Because of this experience it has created a 10-point plan for landlords to consider when deciding whether to embark on such schemes.
One major positive is that while adding floors there is the possible opportunity for the rest of the building to benefit from improvement to the common parts if the new apartments are being sold on long leases which can then finance the improvements.
These include:
Considering the condition of the existing building. If it is too run down it may not be worth doing and maybe better used for other income producing airspace opportunities.
Do the existing facilities including water, gas, and electricity utilities, drainage, lifts, parking, and play areas have enough spare capacity for increased occupancy.
Considering existing leaseholder and tenancy positions including the need for statutory consultation, service charge issues, loss of amenity, and increased noise.
Compliance with health and safety regulations, means of escape, sustainability studies and energy performance.
Having regard to planning and statutory issues such as space standards, floor-to-ceiling heights and apartment orientation.
Deciding on the most appropriate construction method for the project whether it be -on or off-site construction, and the type of procurement route
Avoiding over innovation by using NBS/NHBC and other guidance, and ensuring good mechanical and electrical integration by using BIM if possible.
Managing cost and risk by developing a full elemental cost plan and costed risk register with evaluated risk reduction/mitigation measures at all stages of the design and works procurement for the project.
I believe that roof-top development can provide a meaningful addition to housing supply where the requisite infra-structure is already in place, but it is not for the faint-hearted and specialist expertise is required that knits existing and new residential structures together.
Alan Davison is a partner in Pellings