Mobile technology has many potential benefits for construction companies, we just need to think carefully about how we can use it most efficiently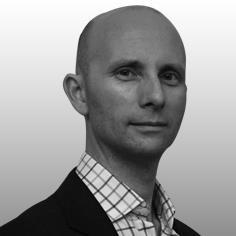 The recent explosion in the use of mobile computing devices such as smart phones and tablets in both commercial and domestic markets is increasingly making itself felt within those organisations providing products and services for the built environment.
These devices and their associated software programs (typically termed "apps") offer many benefits in terms of both convenience and practicality. However, they also give rise to concerns, both corporate (e.g. initial and running costs; poor levels of adoption; device obsolescence; optimising bandwidth and availability, and especially data security) and personal (the corporate "big brother").
These two can notably overlap when it comes to the use of personal "Bring Your Own Devices (BYOD)" within the corporate world.
Here, in the first of a two-part blog, are some suggestions for the efficient and safe adoption of mobile devices in the built environment through a high-level overview of:
sources of benefits / use cases in the world of buildings
how security concerns are being addressed
how user adoption can be encouraged
other points to consider, and decisions to be made, when adopting mobile working practices.
Smart phones in particular offer not just mobile computing capability, but also some quite advanced built-in capabilities
Benefits and use cases
Smart phones in particular offer not just mobile computing capability, but also some quite advanced built-in capabilities such as cameras, microphones, GPS, accelerometers, QR readers and sometimes thermometers and other sensors. This is a powerful combination of technologies that are being deployed for a wide range of applications in the fields of construction and maintenance, including:
1. management of the mobile workforce:
staff time & attendance management
dynamic scheduling of maintenance workers in real time, especially utilities / facilities management / emergency response teams
routing deliveries and mobile workers to their place of work via maps / written or verbal instructions
staff productivity management: e.g. recording the start / stop of activities such as maintenance work, associated travel et.c
2. management of client service requests and the resulting work orders:
raising service requests (e.g. discovery of a defect or even a coffee spill in an office)
work order transmission to workers in the field, and subsequent tracking of progress in real time, including the raising of follow-on work orders.
3. document access and management:
providing "on the go" access to maintenance documentation
access to BIM models / drawings, and the ability to annotate / red-line
performance and subsequent traceability of risk assessments.
4. asset and inventory management:
adding and subsequently identifying and auditing specific assets through bar or QR codes, thus automating an otherwise laborious and error-prone set of tasks
recording failure codes against assets, together with record photos of failed items and their subsequent repair
management purchasing / inventory / worksite deliveries in real time (facilitated by barcodes / RFID / QR code tagging).
5. traceability of on-site activities:
securing client sign-off against completed work items
management of construction / refurbishment snagging lists
auditing / compliance tracking of construction and maintenance activities.
Common to many of these applications are a number of features and benefits, including:
making many corporate apps available through the same mobile device - both maintenance- or construction-specific and more general backbone enterprise systems such as ERP (SAP, Oracle, Dynamics etc), Business Intelligence (Cognos, Business Objects, etc) and time recording systems (e.g. Agresso)
the rapid transmission / processing / sharing of data e.g. photos, reports, progress updates, together with the ability to access remote support and guidance from specialists e.g. in maintenance / interpretation of ground conditions / structural assessments
supporting lone workers (albeit not a substitute for traditional safety measures and processes)
freeing largely "on-site" workers from the desktop machine / office environment, thus saving both time and travel costs: this is particularly beneficial for maintenance organisations in which workers can log on from home to receive their first work orders of the day, rather than having first to travel to a depot.
Combinations of several of these mobile-based technologies now offer the very real prospect of such advanced techniques as applying "virtual reality overlays" to a camera's image to help identify and then perform maintenance on (the right) assets - even to the point of including an on-screen arrow to direct the user to the asset in question and then calling up the correct maintenance documentation to support the task in hand.
I hope this blog has provided some food for thought for those considering the mobile-enablement of their workforce. I would welcome readers' comments on their own experiences. Next time I'll be looking at security issues affecting construction professionals' use of mobile devices. To be continued …
Simon Parsons is the European lead for asset management consulting services in IBM's business services; travel and transport; life sciences; consumer products and retail industries