In order to succeed, the National Infrastructure Commission must wield binding decision-making powers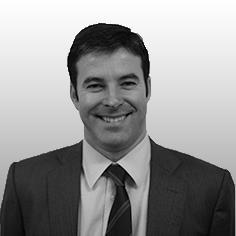 The Chancellor's surprise announcement of an independent National Infrastructure Commission (NIC) – an idea championed by Sir John Armitt and proposed in the Labour manifesto – will be welcomed by those calling for accelerated delivery of the UK's project pipeline. Given its pivotal role in stimulating economic growth, the move to de-politicise infrastructure decision-making is laudable. The appointment of Lord Adonis as interim chair of the NIC is also a clever move, amplifying the message that the commission really will be cross-party.
Long-term infrastructure planning that extends beyond the five-year electoral cycle should help avoid political U-turns and decades of postponed decisions. After all, major projects typically span a number of parliamentary terms and are frequently delayed due to a lack of political consensus. The current aviation capacity crisis in the South-east serves as a stark reminder of the consequences of endlessly deferred infrastructure decision-making.
While industry has broadly welcomed the cross-party approach to long-term infrastructure planning, optimism must be tempered with caution. To create transformational change and get Britain building, the NIC must have real clout – wielding the binding decision-making powers needed to initiate infrastructure. It's crucial the commission doesn't become a long-grass forum into which politically sensitive projects are kicked.
The challenge now is for government to support UK companies so they can develop the organisational skills and capacity required to deliver the major infrastructure projects it has promised. It's essential that UK firms recruit, develop and maintain the necessary skills to deliver the priority transport and energy projects identified in the NIC's remit.
While the National Infrastructure Plan for Skills, published last week, goes some way to addressing this, more detail is needed to enable firms to think laterally about the types of organisational structures and joint ventures required to deliver infrastructure on a scale to match governmental ambition. This is where UK organisations operating in the built environment most need government support. Fostering a business environment in which innovative partnerships and joint ventures can be forged will enable our industry to deliver major schemes and gain experience that can be exported globally. This announcement is a promising start – the next step is delivery.
Richard Robinson, chief executive, civil infrastructure – Europe, Middle East, Africa and India, AECOM