It's sometimes said life sciences projects are so bespoke comparisons between them are meaningless, that's far from the case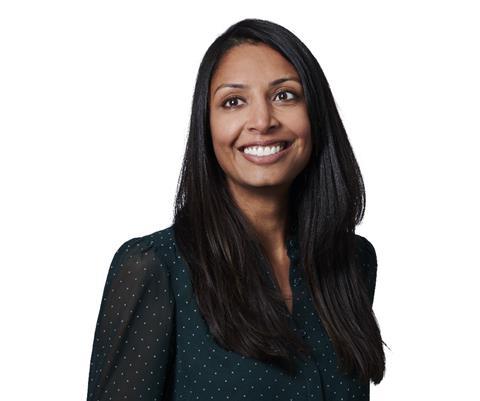 As the life sciences sector powers ahead, fuelled by funding for further research into Covid and other health priorities, construction and refurbishment projects will be a core area of activity for the sector as it scales-up and diversifies its work. Competition among pharmaceutical giants has always been fierce and businesses in the sector will now gain an advantage if they can assess their performance in terms of real estate against peers. But how to do it in such a competitive industry and one where each construction and refurbishment project is highly bespoke?
There is a common perception that so diverse are life science real estate facilities that meaningful benchmarking is impossible. In fact, benchmarking life sciences real estate projects can be done, and Linesight is proving it with an initiative involving sixteen of the world's leading life sciences companies, including Pfizer and AstraZeneca.
So, what can benchmarking achieve in life sciences real estate and how can it be achieved?
The ability to benchmark plans for a real estate project against peers brings clients validation, verification and confidence when planning projects. This has never been so vital for those in the life sciences real estate sector who are looking to deliver new facilities or refurbish existing ones in the current climate. Their challenges include everything from volatile costs for materials, issues with their supply chain for both construction products and scientific equipment, planning problems, Brexit, and the availability of labour. All these and more influence the cost and schedule - and therefore, crucially, the speed to market – of these programmes.
Benchmarking also has an exciting potential role to play in improving the environmental performance of life sciences real estate. As efforts to monitor embodied and operational carbon in buildings increase across the construction sector, this can develop into being a potential dataset specific to life sciences, improving our understanding of what can be achieved.
However, the first step is to get a robust benchmarking system in place. A key factor for success is the size of the database being assessed. The bigger the database, the more credible the source data is going to be.
> Also read: Cost model: Life sciences buildings
> A lab of two halves … Warwick's bold bid to keep those nasty bugs at bay
Encouragingly, Linesight is finding that companies increasingly see the benefits of benchmarking and are more willing to share information. Confidentiality is critical, and data needs to be shared which is useful for firms, but that at the same time does not give anything away that might be commercially sensitive.
The sixteen companies participating in our own benchmarking initiative, who include Bayer, GSK and Merk, know that we keep their data securely. The roundtable discussions we have with these firms are cooperative, yet also strictly confidential. Companies need to have confidence that whoever is doing the benchmarking exercise is looking after the data securely and using it appropriately.
The life sciences sector real estate is a complex industry, and you would expect to see a lot of bespoke equipment, but much of it is standardised
Life sciences real estate facilities differ greatly from one another leading to a widely held assumption benchmarking is not possible within this sector. However, we breakdown each project or facility into components that can then be compared on a like-for-like basis.
It is important not to break it down into such specific, detailed elements that the 'big picture' – which benchmarking is designed to achieve – becomes lost. There needs to be a degree of detail, but not too much; neither can it be too generic. It can be a juggling act at times, but with the right team, the available information can prove invaluable in spotting trends.
The life sciences sector real estate is a complex industry, and you would expect to see a lot of bespoke equipment, but much of it is standardised. And where you have standardised elements, benchmarked data comes into its own. It considers factors such as localised costs and scheduling issues, helping to build up a comprehensive picture of how schemes are being delivered, together with the range of issues which developers and clients can face when drawing up a project.
Other challenges can include fast-shifting trends in the market, such as volatility in material prices and supply chain issues. Crucially, those collating and assessing benchmarked data will be mindful of these factors. Similarly, they will be aware of why data may be changing over a period of time.
Benchmarking in life sciences real estate is relatively new, but more companies are recognising the benefits and joining our initiative. As more firms take part, the available data will become increasingly valuable, representative, and relevant. We believe it will play a vital role in supporting the next phase of growth for life sciences real estate.
Priya Shah is associate director for life sciences at Linesight