The CLC has proposed an ambitious recovery plan - it needs to be to overcome the unprecedented challenges posed by covid-19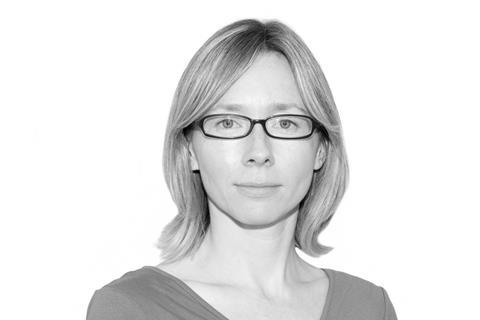 This week's return of many children to primary schools in England marked a significant moment in the easing of the lockdown. While lots of people remain wary of a second wave of the virus, the government seems determined to lift some restrictions that have been holding back the economy, albeit by taking what business secretary Alok Sharma says are "very cautious" and "phased" steps.
After initial hopes this crisis would deal a short, sharp shock to the economy followed by a V-shaped recovery, there is now an acceptance that we are in this for the long haul. Just as leaders in education warn that most pupils will not see the inside of a school building this term and that there are no guarantees for September either, so it is dawning on us all that whatever "the new normal" means, it is going to be radically different from the past.
For construction there are two obvious and immediate concerns: work flow and cash flow. We know the crisis has hit both. Office for National Statistics figures show the impact of closed sites and reduced productivity: construction shrank by a record 5.9% in March, and was down by 2.6% during the first three months of the year. Construction output in the UK is expected to fall by a record 25% during 2020, according to the Construction Products Association.
Big-ticket projects such as Birmingham airport and British Land's Broadgate scheme in the City are on hold. All of which has massive implications for contractors' turnover, with predictions that incomes could shrink by up to 30% this year. Restructuring will inevitably follow, with all that that entails for job losses. Already we have seen Wates announce it is cutting 300 jobs, while T Clarke is losing 80.
As private sector work dries up, the public sector pipeline becomes critical
More redundancies seem unavoidable as the prospect of a deep recession looms. Of course, we could have seen worse already were it not for the job retention scheme – which thankfully has been extended, providing a much-needed lifeline to many while they wait for trading to return. The hope is that it does before the state aid for people's wages is phased out in October so they have jobs to go back to.
As private sector work dries up, the public sector pipeline becomes critical. Last month on Building's coronavirus webinar, Alasdair Reisner of the Civil Engineering Contractors Association made the point that the government commitment to infrastructure needs to convert into companies' forward order books because "workload is drying up fairly rapidly".
It would seem the government has been listening. On Monday the Construction Leadership Council, which is co-chaired by the business secretary, set out its proposed Roadmap to Recovery. The initial 22-page document drawn up by the CLC's covid-19 taskforce sets out a two-year plan, the first phase of which focuses exactly on immediate concerns about output, employment and minimising disruption in the first three months. There is a second phase, running for another nine months, which would boost demand across infrastructure, construction, housing and repair and maintenance. And finally a third phase looking at ways to transform and modernise the industry to make it more resilient in the long term.
The CLC – previously a somewhat abstract concept to many – has given itself a central role in getting the industry back on its feet. It may well have gained new credibility in the eyes of construction bosses for highlighting the industry's strategic importance in delivering projects that are national priorities. After all – aside from protecting the NHS and people's health – what could be more important than the stated aims of increasing prosperity; decarbonisation; modernisation through digital and manufacturing technologies; and delivering better, safer buildings?
There are specific proposals that will be widely welcomed too, such as the net-zero carbon target and delaying the reverse charge VAT until October 2021, although many would wish the latter was permanently killed off. Publishing a revised pipeline for infrastructure projects would also provide much‑needed transparency for companies wishing to bid for work.
As a set of intentions, this plan is certainly ambitious. The CLC has previously set out aims for industry reform and modernisation in its sector deals as we recovered from the last downturn, but here we have an accelerated plan that has to be implemented during the most turbulent of times. Of course, sometimes it does take a crisis to bring about radical change.
However, there will be sceptics – those who see construction as fundamentally adversarial in nature and who believe that as project delays set in and cash reserves dry up an ugly cycle of disputes will be unleashed, with the weakest in the supply chain coming off worst. One of the Road to Recovery's desired outcomes is "to create a more collaborative, fairer and resilient industry". This is a laudable aim, but if there is only guidance to behave nicely rather than new rules, will anyone pay any attention when tough conditions really start to bite? The CLC says it wants industry to engage with the recovery plan, and it will certainly need the whole supply chain to buy into that spirit of wanting a better, fairer future if it is going to work.
Chloë McCulloch is the editor of Building
Building's next coronavirus recovery webinar
On Tuesday 9th June at 2pm Building's editor will be chairing an online discussion looking at the CLC's Roadmap to Recovery in more detail with the Andy Mitchell, CLC co-chair, Fergus Harradence, deputy director for construction at the Department for Business, Energy and Industrial Strategy, and Suzannah Nichol, Build UK chief executive. Register for free.