Will HS2 go ahead? Decision time for the project nears.
One of the key passages in last week's NAO report into HS2 is on page four of its 66 pages. The spending watchdog says March is the "date by which construction must start on phase one of the railway to avoid further delays to the start of passenger service". In other words, get on and make a decision, prime minister.
The reports grow louder that Boris Johnson is meeting chancellor Sajid Javid and transport secretary Grant Shapps shortly – today, some say – to give the scheme a yay or nay once and for all. This morning, Javid is reported to have backed the scheme although a final decision is unlikely to be made until next week.
Last weekend, cabinet member Stephen Barclay said it was his "gut feeling" the £106bn project would get the go-ahead.
HS2 and the industry has long been pointing out that of all the big infrastructure schemes planned, it is the only one that is shovel-ready.
HS2 is hugely important to this industry. This week, Building revealed the project handed around £4m a day to contractors on the project in the three months after the government decided it needed to dither some more last summer and get a second opinion on the job.
The frustration at government dithering on this issue is exasperating those at the railway
HS2 refers all inquiries about its future to the Department for Transport. It is about as useful as a chocolate teapot on the matter because it cannot say anything either. Hands are tied until the decision is made.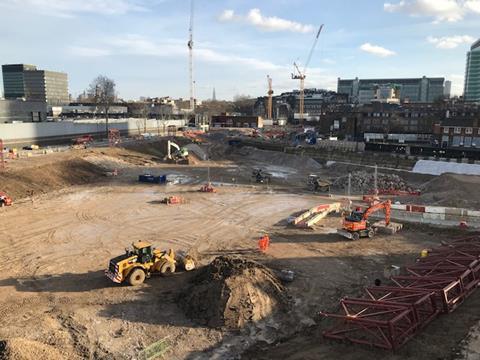 But, privately, the frustration at government dithering on this issue is exasperating those at the railway who continue to draw up plans for the scheme as though an axe is not hovering over its head.
The issues around finding a firm that has the stomach to bid on Curzon Street, the £571m station being planned for central Birmingham are a moot point given the ongoing uncertainty. Shelling out on bid costs, a bane of any contractor's life, will make firms think twice before really committing to going after a job.
It is a prized scheme and should see a number throw their hats into the ring. Laing O'Rourke is considering it; Bechtel probably is as well. Both missed out on the London stations work.
But everyone needs a decision on HS2, with the smart money saying it needs to happen before Javid delivers his Budget in March.
Dave Rogers is deputy editor at Building